Bali accident raises calls for increased awareness | Insurance Business Australia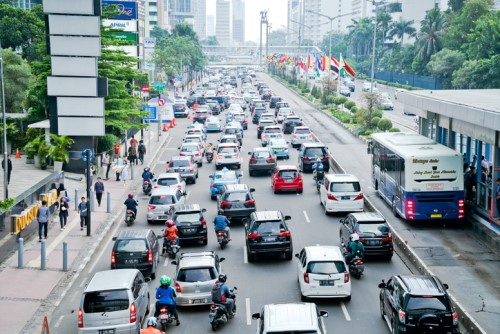 A recent Bali accident that left a 24-year-old
Perth man with serious head injuries
after crashing his scooter has prompted Understand Insurance and Smartraveller to call for increased awareness about the serious risks involved in riding motorcycles when overseas, especially in Southeast Asia.
The Perth man remains at the Bali International Medical Centre after undergoing emergency surgery, and now faces hospital bills estimated to exceed $65,000.
"Accidents and collisions on motorbikes in Southeast Asia involving Australians are almost a daily occurrence," said
Campbell Fuller
, Understandinsurance.com.au spokesperson. "All too often we find ourselves seeking to raise awareness among travellers of the serious health and financial risks posed by choosing to ride a motorcycle during an overseas holiday."
Fuller urged thrill-seeking overseas travellers – about three out of four Australians aged 18-29, according to a DFA/Understand Insurance survey – to get insured for risky activities, including riding motorbikes.
"Travellers need to understand that most travel insurers will not provide cover for high-risk activities such as riding a motorcycle while overseas – particularly if the rider does not hold a full Australian motorcycle licence and is not wearing an appropriate helmet," Fuller said.
DFAT said it provided consular assistance to 10 Australians involved in serious motorcycle incidents in Southeast Asia in December 2017; while Smartraveller noted on its website that motorcycle accidents involving Australians are common in the region, particularly in Bali, Thailand and Vietnam.
Smartraveller urged travellers to ensure they're covered when riding motorcycles, scooters, and mopeds overseas, and minimise the risk of serious injury by wearing protective clothing, such as helmets.
"Australians travelling to Southeast Asia should check their insurance policies before hiring or riding on scooters or motorbikes," Fuller said. "Most travel insurers exclude the use of scooters and motorcycles because it's a high-risk activity, though some will cover it under certain conditions or for an additional premium. Alcohol and drug use will also jeopardise insurance coverage."
In Indonesia, driving or riding a motor vehicle requires an Indonesian licence or an international driving permit (IDP) appropriate to the type of vehicle.
"Your Australian motor vehicle licence may not be sufficient," Fuller said. "Your travel insurer will deny your claim if you're unlicensed or don't hold the correct class of licence in Australia for the vehicle driven."
Travellers were also warned that in an accident, foreigners are often assumed to be at fault and may be expected to make restitution to all other parties.
Related stories:
ICA tackles underinsurance with CoreLogic
Stormy seas ahead for uninsured cruise-goers – study