BMS lifts lid on first acquisition in Australia | Insurance Business Australia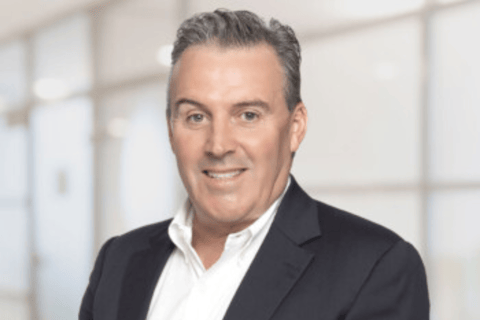 Last month, BMS Group, the global brokerage that provides specialist insurance and reinsurance services, completed its first acquisition in Australia.
"The nice thing about the SRG acquisition is it's really put us on the map as a viable alternative for other brokerages who might be thinking about divesting or selling or merging," said Andrew Godden (pictured above), CEO of BMS Australia.
SRG is an insurance broking and claims management firm operating in Perth and across Queensland. For Godden, BMS Australia CEO since 2018, the SRG addition fits in with his vision of growing the local operation into something epic.
"When I set out to do this, I said I really wanted to try and build something epic," he said. "It's a word that I keep dropping in and people laugh at me but that's the ultimate goal."
Godden said the strategy is about both achieving scale and more specialisms.
"We want to grow in specialist areas where we can - and additional specialties could be things like mergers and acquisitions or workplace risk," he said. "But that, to some extent, will be determined by the cultural fit of the people that we find."
Godden sees the SRG acquisition as a case in point.
"I'm conscious of really making sure people understand that this deal is about two businesses that complement each other by virtue of all the people who have stayed, both their choice and ours," he said.
Read next: BMS sees broker opportunities in Australia's new windfarm projects
He said the two businesses have been able to "dovetail" into each other.
"For instance, we have a very strong financial lines team and we've already been able to work with the SRG team for a couple of their clients that resulted in better outcomes," he said.
BMS also has a "really strong" London wholesale team, he said, that SRG can now utilize and also a full-time compliance person.
"They specialize in sports, the event side as well, and we haven't really done that before," said Godden. "In the back office or support areas they've got on the ground resources like HR, which we didn't have - we used London."
He said Australia is in a region where the firm is looking to grow but also leverage their international resources and capital.
"For example, in London we have access to their resources, their skills and their markets and the same for Asia," he said. "We're building a nice business in Singapore and Hong Kong and a couple of other Asian countries now."
The timing of the acquisition at the start of an economic downturn doesn't phase him.
"I don't mean to sound at all arrogant, but the insurance industry has been a very resilient industry and is needed as much in economically troubled times as it is in the buoyant times," said Godden. "Clients can ill afford to have an uninsured loss when times are tough."
However, he conceded that when clients are hurting, insurance companies like his absorb some of the hurt through the flow on impacts of lower wage rolls, less turnover or delayed projects.
"We saw a lot of that on the back of COVID," he said. "If you were in the entertainment or the hospitality industries you would suffer on the back of your clients' suffering."
Read more: BMS expands Australian team with two new appointments
One focus for the firm, he said, is trying to anticipate where to invest.
"Some industries have been really buoyant through these times: the IT industry, investment and infrastructure, building - you can't get a builder or tradesmen at the moment," he said. "There's been ups and downs and sometimes a bit of luck involved if you're in the right ones [industries], or not."
BMS has been growing its Australia operation in other ways. Two experienced industry veterans were added to the team in September last year.
Brisbane-based, Guy Van Dugteren joined BMS as its new national claims and technical manager for financial lines. Van Dugteren has over 15 years of experience as an admitted insurance lawyer.
Andrew McKenzie, also based in Brisbane, joined the firm as head of financial lines, Northern Region. He was previously director of specialties at Aon where he led the company's Financial Services Group (FSG). McKenzie has more than 25 years of experience in the insurance sector.
Commenting on the recent acquisition, Nick Cook, the London based CEO of BMS Group said, "SRG's values align perfectly with those of BMS, with great emphasis placed on the professional and personal development of people."