Boss to exit Hollard Commercial Insurance | Insurance Business Australia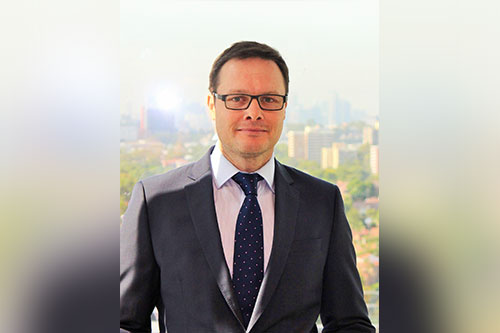 Hollard Commercial Insurance (HCi) chief executive Richard Heilig (pictured) is making the switch to private equity investment firm Envest, the mid-market player which backs the likes of the Aviso Group, Blue Zebra Insurance, and Claim Central.
Heilig, who joined the Hollard Insurance Group in 1998 in South Africa before relocating to Australia, will take on the role of chief commercial officer.
"Richard has been behind some of Hollard's most successful business ventures, including ANDO and HCi, and the Envest/Hollard joint venture and premium funder Attvest," noted Envest founding equity partner and managing director Greg Mullins.
"We've worked closely together on a number of other businesses in the Envest portfolio that started out as Hollard Partners, so Richard has a very good understanding and appreciation of what we do."
In Mullins' view, the industry veteran's experience and commercial acumen will help Envest in growing its insurance distribution network as the company actively looks to increase investment in what the MD described as entrepreneurial and future-focussed insurance businesses in the next six to 12 months.
Meanwhile Hollard Insurance CEO Richard Enthoven had nothing but nice words for Heilig.
"He has been an integral member of our Hollard family, and trusted advisor who leaves us on the best of terms," commented Enthoven. "In this role Richard will be working closely with a number of Hollard clients which means he will remain a key and valued part of our wider Hollard family."