Broker calls on federal government to step up climate change response | Insurance Business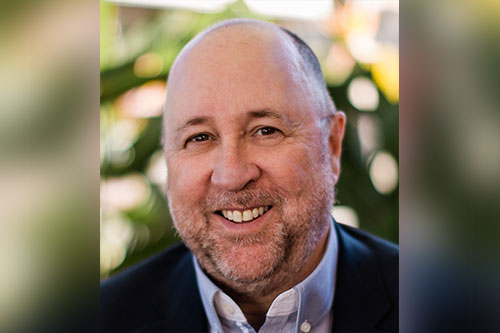 Robert Cooper (pictured), director at Cooper Professional Risks, is calling on the federal government to adequately respond to climate change, citing former federal governments' inaction on the matter.
"Since we have had successive governments refusing to take part in reducing global emissions significantly enough, or to stand up to the big polluting countries like the USA and China and ask them to do much more because of certain vested interests, then we will need to learn to adapt to the changing climate," he said. "I would like to see the government play a big role in this."
As the Royal Commission into national natural disaster arrangements continues to hear submissions on the preparation for, and recovery efforts after, last summer's catastrophic Black Summer bushfires, Cooper says there is a range of active policy measures the federal government can impose to improve the nation's resilience.
Read more: Industry bodies join forces to deal with climate risks
Among his list of recommendations is removing all taxes on insurance - a move he says will encourage more people to insure in the first place.
"In NSW alone, almost 60% is added to the cost of building insurance, just in taxes. How do you encourage people to adequately insure, or insure at all, when so much tax is added on to premiums?" Cooper asked.
"Insurance is not like tobacco and alcohol; you can't just increase prices to try and reduce its consumption. Everyone needs insurance to protect their assets. Everyone needs to be adequately insured, so it needs to be based on pure risk costs, and as affordable as possible.
"It is also such a regressive set of taxes that includes GST and stamp duty on insurance contracts in every state (except the ACT who exclude Stamp Duty). Insurance should be tax free as it is vital for our economy and can help rebuild people's lives following a disaster."
The federal government should also pay for houses in "vulnerable" locations to be inspected by experts to offer guidance on how to "bring their property up to a standard that can better cope with intense storms, droughts and bushfires" for the future, he said.
Additionally, there are also financial measures the federal government could make to help improve equity for building standards, alongside stronger regulation standards.
"The government can then provide no-interest loans for buildings to be brought up to that level. This is better than a $25,000 grant for those doing $150,000 renovations which is what is being offered now. It's a good recession recovery project," Cooper added.
"There needs to be tighter rules on property development, so we are not seeing buildings in known high risk areas, such as on the beach or the coast, or on flood plains, or in dense forests."
Investing in research for fire-resistant building materials and funding the CSIRO to develop building products that can resist fire and intense storms are measures Cooper believes can be taken to help the nation prepare for future catastrophic events.
Read next: "Many risks will be considered uninsurable"
The Rural Fire Service (RFS) also needs to receive essential funding for more sophisticated equipment.
"The federal government should invest in much more modern-day firefighting equipment and not rely on the poor volunteers who do not have enough resources at present to fight these extreme fires," he added. "As a preventative measure, they can increase, substantially, the penalties and fines on those builders not abiding by the building codes and Australian standards."