Risk expert on climate change perils for insurers | Insurance Business Australia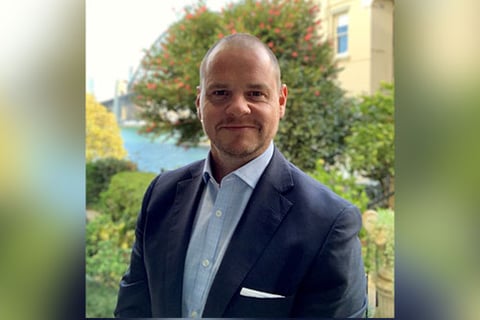 With so much attention focused on the coronavirus pandemic, it would be easy to forget that in the World Economic Forum's Global Risks Report 2020, it was environmental issues that dominated. From extreme weather, to failing climate action, to natural disasters and biodiversity losses, the report outlined a host of climate-related factors among its top 10 most significant risks.
That fact hasn't been lost on the Australian and New Zealand Institute of Insurance and Finance (ANZIIF), which recently held a webinar entitled "Allocating capital for climate extremes", fronted by climate change risk expert Dr Ryan Springall (pictured), general manager at Risk Frontiers.
In the webinar, Springall delved into climate change in an insurance context, and outlined that it poses as an "existential" threat to the industry.
Read next: Calls for unity during bushfire royal commission
"Because climate change poses a systemic risk to an insurance company, they will go and apply tools to understand what impact it will have on their portfolios, as well as the customers and the communities they serve," he explained.
"The implications for insurance companies are big if they don't understand it. That's why I think the insurance industry is at the forefront in terms… of climate change discussion and risk quantification."
Unfortunately, over recent years, and especially in light of the Black Summer bushfire season, the risk has been exacerbated in Australia.
"Australia is so exposed to the climate and natural catastrophes – bushfires are just a constant in the lives of Australians over summer," Springall explained. "Hailstorms here continue to be one of the peak perils in terms of losses... The 1999 Sydney hailstorm is still the largest insurance loss event.
"Given all these climate perils, if they're going to change in their nature – in frequency and severity –then it's in our interest to better understand it. There's a lot of research and understanding going into it."
However, climate change and the risks it poses aren't just founded locally – hurricanes in the United States have also impacted Australian risk financing.
Read next: Assessing the impact of COVID-19 on insurance
"We need to recognise that there's a global pool of capital that supports insurance companies in Australia in the form of reinsurance," Springall added.
"In theory, if that global pool of capital is depleted through a major disaster, or if some capital is withdrawn from the industry due to the fact that there are better returns in other areas for their investors, then there's less available capital to put against the risk."
But the future of managing insurance and losses doesn't just depend on climate change – Springall says it's "more complicated" than that. Exposure change and construction standards will also determine how insurers invest and attempt to mitigate risks.
"There's a whole lot of other factors that needs to be addressed for the future of insurance," Springall said. "One is exposure change – the projected population in Australia is expected to grow and more people are going to live in cities.
"We also have the opportunity to make our buildings and businesses more resilient through better construction methods or by looking at supply chains to see where the critical vulnerabilities are. We have to look at more than just climate change… for the future of insurance."