Broker report: Property market facing 'pivotal moment' | Insurance Business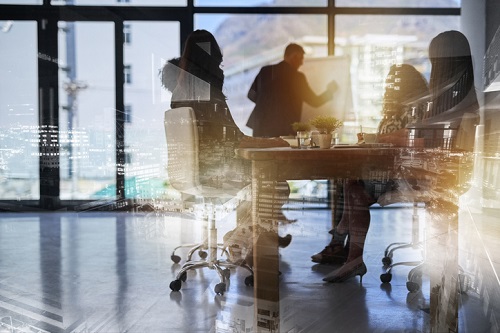 A new Aon report has detailed the "pivotal moment" the property market faces thanks to reduced profitability and natural disasters.
The Aon Property Insurance Market Insights report calls the property market "predictably unpredictable" as it faces challenges both at home and overseas.
"The local and global insurance market finds itself at a pivotal moment with a balance between diminishing profitability and eager capital providers hungry for diversification," the report states.
"As 2017 developed, each insurer looked to address this challenge in their own way with a more diverse view on target business, capacity deployment and pricing adequacy than we had seen for some time. While the start of 2018 has seen alignment of thought on target business, the way in which capacity and pricing is viewed continues to differ significantly by carrier."
The report notes that, in early 2017, two distinct market segments emerged which saw established domestic firms "desperate" to return to profitability in the commercial property market with others looking to try and build market share.
Combined operating ratios in the market sit "consistently" above 100%, compared to a target range of 85%, as reserve releases are exhausted, premium volumes reduced and with interest rates remaining low. The report notes that APRA figures show that some ground was made up in FY17 "but the property segment remains unprofitable for the majority."
The report also outlines that insurers have done well in driving premium rate movement in the right direction as more hazardous occupancies have seen significantly larger premium increases in late 2017 and early 2018.
Aon has also seen rate movement in the early part of the first quarter of 2018 that tracks above that seen in the June quarter for both mid-market and large corporates in all occupancies thanks to recent natural disasters in the US and a "more challenging reinsurance landscape."
For brokers, the Aon report also notes that insurer risk selection is "becoming far more difficult to read" as companies' willingness to drop premium volume to reduce the volatility in their portfolios is "gaining pace" over a number of product lines which is leaving buyers with "diminishing choice."
"We are clearly seeing a reduction in capacity for property in more hazardous geographies and occupancies - but insurer views on these exposures are polarised as some look to take advantage of the retreat by their peers," the report continues.
"Some areas - like waste management and elements of the food & beverage sector with exposure to expanded polystyrene sandwich (EPS) panelling - are finding it far more difficult to attract insurance capacity."
Related stories: