Brokers among least trusted professionals in Australia | Insurance Business Australia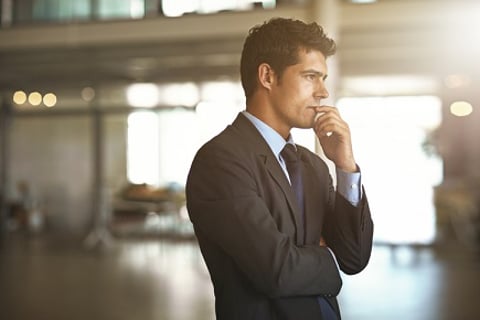 New research has found that just 10% of Australians regard insurance brokers as highly ethical and honest.
The Roy Morgan Image of Professions survey 2017 found that, when asked whether they would rank brokers as very high or high in terms of ethics and honesty, just 10% of the surveyed respondents agreed - down 1% from last year.
The return places brokers as the fourth least trusted profession in Australia, only ahead of car salesmen (4%), advertising workers (5%) and real estate agents (7%).
Robert Cooper, director of
CPR
Insurance Services, said that the entire industry needs to come together to help improve the image of brokers with the public as there is no silver bullet solution.
"It is important for all of us to be ambassadors for our profession," Cooper told Insurance Business.
"As an industry we are fairly collegiate… we tend to be willing to share knowledge so I don't think we've got any problems with working together and saying let's all be good ambassadors for our profession and try and do as much to promote it by being good corporate citizens or good local citizens."
Dale Hansen
, chief executive officer of
Austbrokers
Coast to Coast, said that he is not surprised by the results but is saddened as so many brokers do a good job in their communities.
Hansen said that education of clients and the general public will be key for brokers to change their image, but the marketing of direct players, who promote insurance as quick, easy and cheap, is doing no favours to the cause of brokers.
"Clients need to be educated on what we actually do and our profession needs to actually do it as well," Hansen told Insurance Business. "We are just not very good at selling the message; we need to improve on selling the message of what it is we do."
Hansen said that both the profession as a whole and individual brokers need to pick up the mantle and show clients that a broker does more than find the cheapest coverage. Working within a local community is also important for brokers to become an important part of the business fabric of a given area.
Cooper, who was awarded a Stafford Queensland Day Community Award last week for his services to his local area, noted that the reputation of the legal profession has been helped by pro bono work on smaller issues, and suggested that brokers could follow suit to help local businesses if they need advice on smaller insurance-related matters.
Brokers ranked below their fellow financial services workers. Accountants (50%) topped the sector and financial planners (25%) and stockbrokers (11%) all ranked higher.
Nurses remain Australia's most trusted profession, a title they have held for 23 years, while car salesmen languish at the bottom of the rankings for the 36th year in a row.
What do you think? How can brokers improve their image? Let us know by leaving a comment below.
Related stories:
Brokers need to take control of online business
+
'Significant' business interruption gap a huge opportunity for brokers