Brokers say amusement ride operators can get affordable insurance | Insurance Business Australia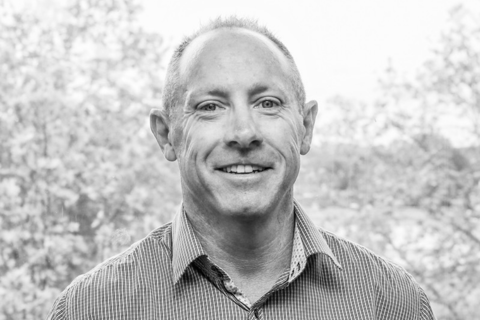 Last weekend, amusement ride operators at regional shows across NSW and Queensland stopped all rides for 15 minutes. The unprecedented protest action was organized by the amusement industry's peak body, AALARA (Australian Amusement, Leisure and Recreation Association) and the non-profit Showmen's Guild of Australasia. These industry groups and their members say insurance coverage had become too costly or unavailable.
"They can get insurance, it's just a lot harder than it was," said Mick Alexander (pictured above), managing director of HIB Insurance Brokers based in Albury, NSW.
Read more: Weekend show stopper fights insurance crisis
Alexander said premiums may have gone up, but rather than cost or availability the main issue stopping amusement ride operators getting coverage is their documentation. He said the amusement and leisure associations should help with this problem.
"If the associations were helping their members with staff training, risk management and documentation - everybody would have insurance," said Alexander.
The managing director said until claims numbers reduce, premiums will remain high. The premiums with the biggest increases, he said, are often the result of the policyholder having claims.
Alexander's younger brother, Ben Alexander – the firm's account manager – agreed.
"People who are saying they can't get cover," he said, "it's not that they've been knocked back, there's just been a request for further information."
Mick Alexander said circus operators are the one area of the market "that is really struggling."
HIB Insurance offers coverage for amusement ride operators through Coversure and a facility with Aviva – the only insurer left in the market.
The wider context for the current issues, said Mick Alexander, is the hard market.
"There are not as many players in the market as there used to be and those players that have left the market obviously left the market because they got burned," he said.
Mick Alexander said the amusement industry was "running OK" when there were two or three insurers in the market. When more providers came in about four years ago, the premium pool wasn't big enough to support them all.
"You've got the same amount of income - or less income because they're all penny pinching between seven or eight different providers - claims are going to take over and everybody's going to burn," said the managing director.
As an illustration of how current premiums for many industry players are not actually that high, Mick Alexander said one of his clients was paying as much as $56,000 in years past. A few years ago, his premium dropped to about $7,000. He currently pays about $25,000.
"He's happy where he is," said Mick Alexander.
"So, if you have a look where he sat previously, yes, his premiums have gone up by 300% but he also understood that it's still not as bad as what it used to be for him 15 years ago," he said.
Currently, some premiums are probably a little bit high, he conceded.
Another issue that's driving up premiums, said Mick Alexander, is claims litigation costs and the No Win No Fee system.
"The other thing that they could probably do [leisure associations] is go and lobby with the government to sort out No Win No Fee," he said.
HIB Insurance had a client who won their claim in a court battle last year, but it cost $80,000 in claims defence costs. The costly legal fees are not the only issue.
"Now that still goes against the client on their insurance policy for the next five years," said Mick Alexander.
When Insurance Business spoke with AALARA's president Shane McGrath he was deeply disappointed that the federal government had apparently rejected the idea of allowing the industry to set a discretionary mutual fund (DMF) to make insurance more affordable and available.
Mick Alexander said AALARA originally approached his firm about organizing the DMF before turning to the global brokerage Aon. He also said that businesses in Australia that successfully use DMFS are companies like McDonald's or universities that all have similar business standards and codes of conduct.
He said the very wide variety of amusement ride operator businesses would make a workable DMF difficult when you need "a lot of premium to make a DMF work."
Read more: DMF: Is this the only hope of saving Aussie recreation as we know it?
"I don't know whether they would get 100% buy in to a mutual from all their clients because not everybody trusts the person next to them and the way they operate their business," said Mick Alexander.
"You can have some ride operators that are working at the big royal shows, like Sydney, and you can have other ones that are in the middle of nowhere that are just doing their local school fetes," he added.
Ben Alexander said these uneven standards across the industry were on show during the recent ANZAC weekend. An article in Worksafe Victoria detailed how an inflatable was set up beneath powerlines and others were set up without being tied down.
"It's that sort of thing that insurers want to see being done correctly with risk management paperwork in place," he said. "So if something does happen then they've got the documentation there to defend themselves. Rogue operators like that aren't helping the industry either," he added.
IB consulted with the AALARA president for a response.
McGrath said establishing a DMF "provides an opportunity to set a new benchmark with regard to safety and risk management."
The AALARA president said members that operate amusement devices are subject to regular audits by the regulator who applies a National Audit Tool which ensure a comprehensive and consistent inspection of amusement devices across Australia.
"A key aspect of these audits is a review of the ride logbook which records all these details," he added.
This week, AALARA is holding its annual conference and trade show on the Gold Coast. The theme of the event is Doing Business in 2022 & Beyond.
Despite their differences with AALARA, Mick and Ben Alexander are both attending the conference and said their brokerage is a major sponsor.