DMF: Is this the only hope of saving Aussie recreation as we know it? | Insurance Business Australia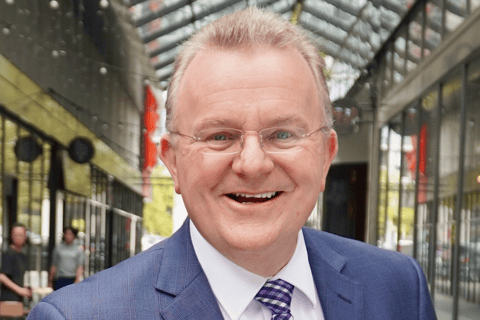 This week, the Australian Small Business and Family Enterprise Ombudsman (ASBFEO) released a final report, The Show Must Go On, endorsing the establishment of a Discretionary Mutual Fund (DMF) as the only workable solution for the coverage needs of the amusement, leisure and recreation sector.
"The clear and present danger is real. To put it into perspective, the sector employs over 7,000 people and contributes $1.84 billion to the economy in total," said ombudsman Bruce Billson (pictured).
Some industry experts have said that the unaffordability of insurance in this sector could force country agricultural shows, festivals and even tourist destinations like Luna Park, to close.
The ASBFEO endorsement supports the original proposal for a DMF from the recreation sector's own peak body, the Australian Amusement, Leisure and Recreation Association (AALARA).
"If these businesses cannot secure risk protection, they face imminent closure and that will lead to significant job losses and a loss of economic activity generated by metro and regional shows and amusement parks," said Billson.
He said there's "extremely widespread support" across the amusement, leisure and recreation industry for the idea.
"In the insurance sector itself it's a more mixed story," he said.
"The Insurance Council of Australia, earlier in the year, recognized that this area of the market was failing and was encouraging of us doing further work while it also led the industry's own work on this challenge," he said.
Some months ago, an independent review by insurance industry veteran John Trowbridge for the Insurance Council of Australia (ICA) identified the leisure sector as a critical problem area when it comes to insurance availability and affordability.
Read more: The ICA Trowbridge plan to make commercial insurance more affordable
Billson said some sectors of the insurance industry were very active and involved in the formulation of AALARA's DMF proposal.
"So they're obviously quite committed and quite supportive. Then there's others in the insurance industry that would like the industry itself to fully resolve the matter and for the market to adjust, or for the amusement, leisure and recreation area to, I suppose, allow the market to respond to what it views as market circumstances," he said.
The market in Australia has been virtually abandoned by insurers.
"We did have a vacating of the market by insurers. We have had one insurer return with a vanilla labelled UK product that goes some way to addressing a number of the AALARA industry members' needs. But the clear message we received from our consultation was it doesn't go far enough."
Billson said this insurance offering doesn't provide the extent of cover being sought and the cost of the premiums will be too high.
The DMF model, he said, is a well-established idea in Australia and internationally that has been used successfully in the past in this country and is currently used in some countries overseas.
"A generation ago this was a path that they [the Australian leisure industry] went down to respond to a hardening market at that time," he explained.
Billson said it's not insurance in the traditionally accepted form but can be regarded as "an insurance like product."
"It's where a group of like-minded people with a shared objective of buying appropriate risk protection arrangements effectively self-insure to a certain amount and then seek insurance for claims above the amount which they can manage themselves," he said.
In its report, ASBFEO provided recommendations on how it should be established and operated to meet best practice, given that this area is unregulated.
"We've also identified that it won't work unless states, territories, local governments and private landholders recognise and accept a DMF as suitable as a risk management, risk response tool in the absence of insurance," he noted.
Read more: Inability to obtain insurance forcing ride operators to close shop
"We've also proposed that the government provide up to $5 million as initial capital as a loan that will help insure there's an adequate capital pool for any early claims that might be made and also to give confidence to insurers to come forward and perhaps offer insurance in the traditional sense for amounts or claims above what this DMF risk protection pool can offer."
As part of their report, ASBFEO also looked at what a durable and sustainable DMF model would look like.
"There's quite considerable effort required in establishing a DMF. It's very important that it remains relevant and attractive to its members so that there's a high degree of stickability and that it can also adapt and evolve as the insurance market changes," said Billson.