The ICA Trowbridge plan to make commercial insurance more affordable | Insurance Business Australia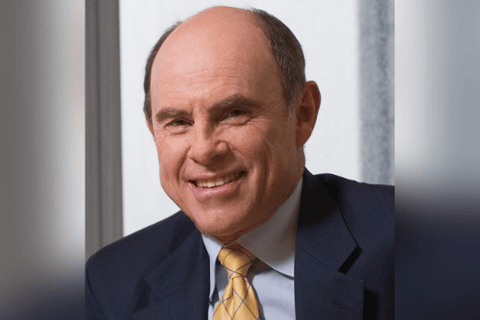 Last week, the Insurance Council of Australia (ICA) released its response to the landmark independent report by former regulator and insurance industry veteran John Trowbridge (pictured). The Trowbridge report looked at ways of resolving market shortcomings and making commercial insurance more affordable and available. The ICA accepted all 13 recommendations.
Trowbridge told Insurance Business "there's no silver bullet". However, he outlined some key ideas, including group schemes and consortia, designed to help solve the acute insurance problems faced by small businesses.
Read more: ICA releases measures to improve commercial insurance for SMEs
"One of the recommendations is about group schemes. The idea here is that a group of buyers with similar risks will get together and work together to try and put together, usually with an insurance broker or some other kind of advisor, a proposal that covers more than one risk," said Trowbidge.
He gave the example of financial planners who run their own small businesses. The report mentioned financial planners and building industry professionals as suffering particularly acute issues of affordability and availability in recent years.
"They've run into big problems with professional indemnity cover," said Trowbridge.
An insurer may not be very interested in covering one financial planner but if multiple financial planners grouped together it would incentivise insurers to show an interest, he said.
"So how do you get premiums down? What you do is you have a close look at all the risk management issues that might be around," said Trowbridge.
"You get a group of people together who've all got similar businesses so that you can go collectively to the insurers and say, 'Well, look. Instead of just writing my business, what about you write, 20 of us, or 100 of us, or 1,000 of us and we'll put our information together and we can work together to build a set of insurance protections that better suit."
Group schemes aren't a new idea, but the key element, said Trowbridge, is when and how schemes like this are put together.
Another key sector suffering from unaffordable premiums, this time for public liability cover, is tourism and leisure.
"For example, venues like Lunar Park or country shows, there's one broker who's been underwriting a lot of businesses who was relying on certain insurers from London, from Lloyd's and they stopped offering cover and so he's got nowhere to go," said Trowbridge.
One option for this broker, said Trowbridge, is to try and build a group scheme.
"Group schemes are not new, there are plenty of them around, but the people that are having most trouble getting insurance, mostly are not in group schemes and they could be if they made the effort."
Read next: NIBA CEO Dallas Booth to take on new role
But Trowbridge said that doesn't always work.
"I've also advocated in the report that insurers perhaps get together in consortia to do this which is what they did after the HIH failure back in 2001," he said.
The collapse of HIH Insurance is widely regarded as the biggest corporate failure in Australian history. HIH was the second biggest insurance company in the country and had more than five billion dollars in debts.
Forming an insurance consortium can allow for economies of scale, increased efficiencies and a sharing of risk.
Another issue Trowbridge looked at was the lack of standardization of definitions and wordings in insurance policy documents.
"So, for policy terms and conditions, it sounds simple but individual insurers have their own policy and there are not necessarily standard definitions," he said.
Brokers sometimes put together wordings too which results in multiple versions of policies.
"When claims come along the wordings can mean that some claims are covered by one insurer, but the policy of a different insurer may not cover that. This is part of the business interruption issue that's prominent at the moment," said Trowbridge.
As a result, he said there's always a call for greater standardization of definitions and wordings.
"Well, that's worth doing up to a point but if you go too far, then you are trying to shoehorn different kinds of businesses or risks into policies that aren't suitable for them," he said.
Trowbridge said the ICA is putting together a group to have a look at this issue.
The report also looked at the issue of feedback, when customers receive no explanation from insurers when their premiums dramatically increase or their coverage changes.
"The buyer is just told, 'This is it. We're not going to write your policy, or we'll write it but it's three times as much as it was last year.' And then the buyer asks why and they don't get any answers. That's an issue that should be looked at. The whole idea of being able to approach the ICA to explore these issues is applicable," said Trowbridge.
Another issue relates to some brokers and their failure to disclose to customers how their fees are charged.
"On that one I've advocated that there be clear disclosure," he said. "I mean, some people say you shouldn't have commissions at all, others say they should be regulated. I say, leave them, let them exist, but make sure people know what they're paying, because a lot of people don't and they're not told."
Trowbridge said the insurance industry has important reasons to act on his recommendations.
"I think the insurance industry, including the brokers, understand that if they don't support the community properly, in other words if they engage in practices which the community doesn't tolerate, then they're likely to be legislated," he said.
In the case of better disclosing of fees, he suggested that could mean a new code of practice for brokers. But he's leaving those decisions to the industry.
"I'm not being prescriptive in any way about how these things should be done," he said. "I'm trying to draw attention to them in a way that will cause the insurers and the brokers to have a good think about how they're operating both individually and collectively. It's up to governments and regulators too whether they want to pitch in on any of this, but I'm not being prescriptive about that either."