Catastrophic claims flood in - how can you keep your clients happy? | Insurance Business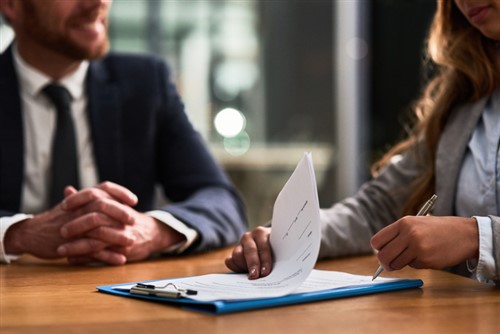 Gallagher Bassett has spoken about how the claims industry can give claimants the best possible customer experience in catastrophic weather events, as claims related to the catastrophic hailstorms that battered Sydney, Central Coast, and the South East Queensland regions late last month continue to inundate insurers.
"Experience has demonstrated to us that the claims consultant can be handling a powder keg of emotion and frustration from the first moment the claim hits their screen," said Damien Gilhooley, GB's general manager of catastrophe.
The GB leader said maintaining customer satisfaction in catastrophic weather events involves claims triage, expectation setting, efficiency of process, and frequent communication, to deal with the elevated level of anxiety associated with peak claim events due to:
the localised disruption;
the loss or damage to the customer's personal properties;
an unknown, seemingly complicated claims process; and
often a shortage of builders, repairers, and necessary materials causing delays.
"It is vital that the claims consultant puts the customer at ease at the initial point of contact," Gilhooley said. "An explanation of the claims process and overview of the steps involved in assessing and resolving the claim is essential."
Customers need to understand that the assessment and repair process takes time, so their expectations can be managed with regards to the whole claims process.
"Similarly, a timely explanation of the customer's entitlement under the policy and the steps they must take regarding proof of ownership, quotations, etc. can save difficult conversations at a later stage, when frustrations regarding delays increase," Gilhooley said.
Once the initial contact with the customer is made, Gilhooley said it is important to adopt a "case managed" approach to complex catastrophe claims to avoid the common frustration among customers where "they have to repeat the circumstances of their claim to multiple claims consultants who may be involved with their claim from time to time."
"In today's demand for immediate response and action, however, where competitive tension is high, focusing on satisfying high customer expectations has never been so important," Gilhooley said. "Get it right and you will have happy and loyal customers and a great brand. Get it wrong and fail to focus on escalating customer expectations, and the wave of escalated complaints will increase. Once the wave of calls, emails and complaints gains momentum, it becomes a vicious cycle leading to unwanted disputes, media exposure and increased customer attrition."