Claims from east coast floods still unresolved | Insurance Business Australia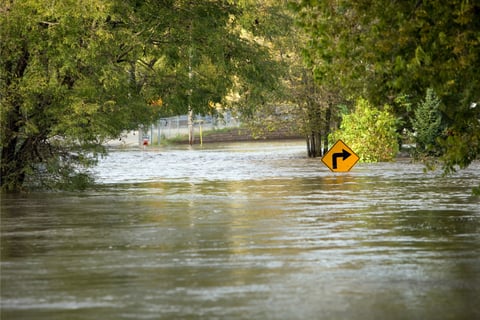 Around 20% of insurance claims from the flood disaster that hit southeast Queensland and parts of NSW last year remain unresolved, reporting by The Australian has revealed.
An estimated 53,000 claims have yet to be resolved 11 months after the event, according to the Insurance Council of Australia (ICA), as repairs and assessments continue to be slowed by supply chain pressures and worker shortages.
"The recovery efforts have been challenged by the global and local building and motor supply chains, that continue to be under pressure," Toni Harley, head of flood response and recovery for Suncorp Group, told The Australian.
Harley pointed to floods that impacted Victoria, South Australia, and Western Australia as one of the driving forces behind delays in the claims process, noting how a "rolling series of extreme weather events across multiple parts of Australia" have exacerbated existing supply chain and workforce issues that are slowing down recovery efforts.
Lismore mayor Steve Krieg also revealed that many homes in the Northern Rivers of NSW are still waiting to be repaired, adding that insurance is "probably the biggest hold up" in rebuilding.
"When you put it into perspective, there's not enough assessors, there's not enough geotechnicians, there's not enough engineers, there's not enough builders," Krieg told The Australian.
Krieg said the delays are understandable given that "the size and scale of the devastation is huge."
State and federal governments have been offering funding for Queensland and NSW homeowners to repair, retrofit, or sell their property back to the government at pre-disaster prices as part of a plan to protect homes from the impacts of extreme weather. The Resilient Homes Fund offers $800m to NSW homeowners and $741m to Queensland to those in Queensland.
The floods that impacted Australia's east coast in early 2022 are considered the country's most expensive natural disaster, with estimated losses reaching up to US$4.7 billion or AU$6.76 billion.