Concerns over the insurance industry's knowledge gap | Insurance Business Australia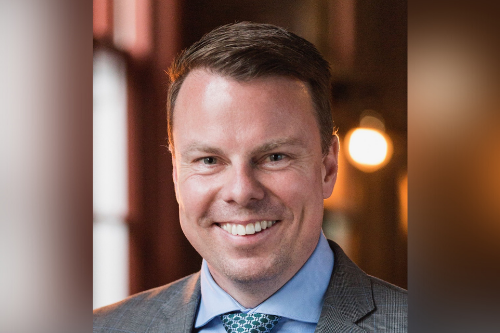 Some industry insiders say the lack of education and training across all sectors of the profession has them worried about the future.
"We're a knowledge-based business and where's the knowledge? Where's it all kept? It's all kept in people's heads and a lot of the old guys are moving on," said Michael Steep, director of Sydney-based Risk Advisory Australia. He believes industry associations should be doing more.
"If I'm trying to train a staff member, the information is not there to be purchased in order to provide that to anyone," said Steep. For example, he said, if you wanted to learn about home and contents insurance there would likely be enough training on that policy but nothing in relation to public liability.
A related problem, said Steep and others, is the lack of clear career pathways for young people who might be interested in an insurance career.
The Australian and New Zealand Institute of Insurance and Finance (ANZIIF) describes itself as the leading membership, education, training and professional development organisation for the insurance and finance industry in the Asia-Pacific region. Damian Falkingham (pictured), ANZIIF's general manager for industry engagement agreed that knowledge tends to get passed from person to person rather than through formal education. He said that is a problem for companies.
"Absolutely. My formal education at university had nothing to do with the insurance," he said. "So, it is true that most people in the insurance business in their roles don't have formal qualifications and some of those are now executives."'
The retirement of the older generation of industry professionals is also a concern to him because, he said, they usually do take their knowledge with them.
However, despite the education gaps, Falkingham said that there are clear career pathways in the industry.
"The paths are clear once you're in there but they're not for someone from the outside looking in," he said.
He also said there is training available too.
Read more: Leading education company announces insurance training
"There are internships at most of the major insurers and brokerages, but these are predominantly for university degree qualified students," he explained. "There are also some traineeships for those coming out of secondary school, and government-subsidized, entry level courses that companies do support as well, which are some great ways to get in and put your foot in the door."'
He said the Bachelor of Business (Insurance) from Charles Sturt University is the only bachelors program he knows of that specifically offers an insurance stream. This year, the Australian College of Insurance Studies (ACIS) also started offering tertiary, post-graduate level courses.
Read more: New education provider to restore consumer trust in insurance
Is that enough? Steep compared the insurance industry to the banking sector with its wide range of industry training options and university qualifications.
"For such a big industry, things are done very haphazardly in the insurance sector," he said.
Another related issue, said Steep, is the industry's image problem. Attracting young people to careers in insurance is difficult.
"The industry needs to raise its profile. It's a great industry with good people and we're not attracting the talent coming into it," said Steep
Falkingham added that this is not just a problem in Australia.
"We did a roundtable in Singapore and every country that we met with, Singapore, Hong Kong, China, Indonesia, Thailand all have the same issue that they're grappling with, and we spoke at length about how to counteract that," he said.
One way ANZIIF is trying to promote the industry is through a Year of the Insurance Professional. There are small awards and competitions for individuals and teams in different sectors of the industry. ANZIIF also has a Careers in Insurance website dedicated to promoting pathways in the sector.
"The Careers in Insurance website gets quite a lot of traffic, however we're always trying to look at ways of getting more people on board because it's a small part of our business and we need volunteers to go to expos in certain regions and states of Australia. We're always looking for more people to put their hand up," said Falkingham.
As for industry training, Falkingham would like to see more companies support the industry's entry level qualification.
"ANZIIF does get frustrated because a lot of the companies say it's expensive - the cost of $4,500 for a diploma, which is the rough cost for a Diploma for General Insurance or Insurance Broking. We don't see that as a high cost compared to someone in banking doing four or five years of study and racking up $50,000 HECs debt," he said.
As for improving industry knowledge and education across the board, the answers are less certain.
"It's not really our role to cover the internal knowledge gaps of the specific companies," said Falkingham. "We offer the entry level courses, including diplomas, and do use a lot of those retired people to help us to develop content, host webinars or write articles on our behalf.''
It's unclear if a wider education initiative should come from insurance companies or the associations, like ANZIIF, the Insurance Council of Australia (ICA) or the National Insurance Brokers Association (NIBA).
"We're all trying to grapple with it, but no-one gets enough funding to jump into it," Falkingham said.