Could a $10 billion reinsurance pool help farmers fight drought? | Insurance Business Australia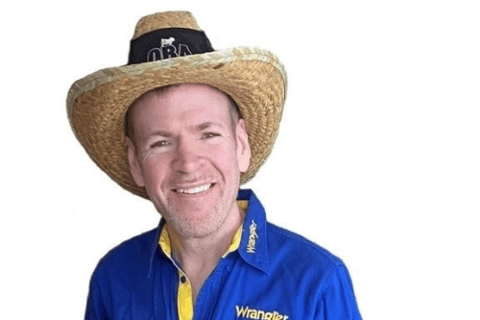 An insurance industry veteran wants a government backed $10 billion reinsurance pool to help farmers fight drought. The call comes as drought remains one of the biggest issues facing farmers in Australia. In recent years, fuelled by climate change, experts say Australia's droughts have become less predictable, more severe and cost the economy many billions of dollars.
"At OBA we have proposed to Treasury that the Australian Reinsurance Pool Corporation, the ARPC, be replicated for want of a better word, to address drought for which we propose it be called the AGRP – Australian Agriculture Reinsurance Pool," said Brett O'Brien (pictured), managing director of risk management firm, OBA Consulting.
The ARPC was established under the Terrorism Insurance Act 2003 following the September 11, 2001, terrorist attacks on the United States. The ARPC administers a scheme that provides insurance cover for businesses for losses resulting from any terrorist attack.
Read next: Insurance veteran makes government plea
The Department of the Treasury is currently reviewing whether ARPC should continue. O'Brien, a fourth-generation pastoralist and fellow of ANZIIF (Australian and New Zealand Institute of Insurance and Finance) took that opportunity to write to the Department and suggest that a similar pool be established to fight drought. He received a written reply from Treasury earlier this month thanking him for his input and noting his suggestion.
O'Brien's push for insurance cover for drought-stricken farmers began in early 2019 when he started his consulting firm.
"Initially it was a consequence of there being a lack of livestock drought insurance products on the Australian mainstream market," he said. "Mainstream specialist rural insurers in Australia don't offer a livestock drought insurance product."
He said it's a longstanding issue that the government doesn't subsidise rural insurance products like governments do in other countries where there are similar agriculture systems to Australia's.
"The Australian government has never supported or subsidized insurance products for agriculture in Australia the way agriculture systems do in the US or China, for example. In the US, the subsidy numbers are in the metrics of 50-60% and beyond, and similarly in China," he said. Hence the suggestion to use an existing mechanism, but for droughts instead of terrorist attacks.
O'Brien said government rebates on insurance for farmers, including for multi-peril crop and farm pack, don't go far enough.
"They're really not provided," he said. "The government doesn't subsidize insurance, what it generally does in times of drought is handouts or bailout packages, or low interest loans and grants."
One argument against a reinsurance pool is that it would discourage farmers from mitigating their drought risks by taking preventive actions. O'Brien disagrees.
"There really isn't a lot of evidence to back that up. It seems to be that people like to refer to matters such as that and matters of price as to why not to do these things. And I say, 'let's see the evidence'," he said.
O'Brien said under the AGRP system he's proposing farmers would need to partake and pay a premium that would then be backed by the government's risk pool.
"So, if you choose not to take out insurance then you wouldn't be covered by such a pool. We do take the view that pastoralists need to be accountable. I adopt the same principle [as the ARPC] - i.e. that farmers must buy insurance if they ultimately seek to be covered for the peril of drought, for which currently many are not."
O'Brien said several insurers support his plan in principal and would like a form of government backing to help farmers better cope with droughts through insurance.
Read next: Is the government's reinsurance plan for northern Australia viable?
"There are specialty markets in Australia that will provide cover variations for this yet we're talking about the mainstream insurance market and the discussions I've had are that if the government was on board - similar to how they addressed terrorism - that they, the insurers, would be delighted," he said.
Farmers are on board too.
"Pastoralists on the eastern seaboard, NSW and Queensland, are very much behind this. Pastoralists are very much on board with this on the basis that the pricing's right," he said.
In May, the ARPC welcomed the government's plan to establish a $10 billion reinsurance pool for cyclone and cyclone-related flooding events in northern Australia. The federal government says its reinsurance pool will reduce premiums by over $1.5 billion over 10 years. That scheme will start in July 2022.