Could you face a workers' compensation claim from a remote worker? | Insurance Business Australia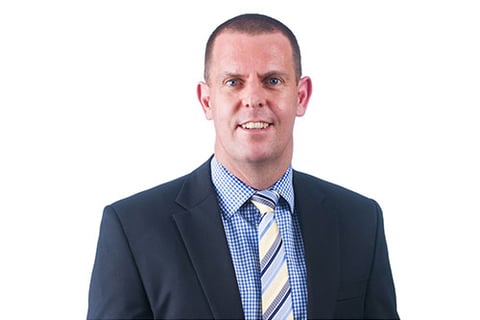 While much of the nation adapted quickly to the COVID-19 pandemic which forced us to work remotely, the global health crisis has raised concerns about an uprise in psychiatric illnesses, including stress and depression.
According to Mark Wiemers (pictured), principal at Barry.Nilsson Lawyers, the sudden onset of working from home could create psychological stressors for employees, who may be entitled to workers' compensation.
"In the current climate, a lot of workers are working at home for a long period of time for the first time and it's been identified that doing so gives rise to the risk of mental health issues," Wiemers said.
"Some of the causes of psychiatric conditions related to working from home may include: feeling isolated from colleagues and having limited social interaction; having difficulty staying motivated; being unable to switch off from work; and feeling uncertain about being able to monitor one's progress."
A worker, Wiemers says, can be entitled to compensation for an injury, including a psychological injury, which "arises out of or in the course of their employment, to which employment is a significant contributing factor."
"What that means in regard to a psychological injury, is that the stressors which cause the injury must be employment-related and they must be a significant, contributing factor," he said.
Read more: Thank goodness someone cares – broker on staying connected
Wiemers added that this even applies to remote working because stressors are often triggered from working from home.
"… if the psychiatric injury occurred through those circumstances, then a worker will generally satisfy those tests and satisfy the necessary link between the injury and employment, subject to the reasonable management action exclusion," he said.
"There are particular factors that will be relevant for determining whether a claim relating to remote working might be accepted, as well as steps that employers can take to try to guard against people suffering those types of injuries."
According to Wiemers, there is an abundance of information and resources available online to educate employers on how to manage a remote workforce and mitigate risks.
"I think there's a lot of useful information that is being published by the government," he explained. "SafeWork Australia lists a number of guidelines and steps that employers can take. Those are things like reminding workers that EAP services and the like are available to them should they be struggling."
Additionally, Wiemers says employers should maintain contact with workers to ensure they are informed at an early stage of any issues that may be impacting their mental health, as well as allowing flexible work hours to support childcare arrangements.
"… making sure that workers are keeping some boundary between their work life and their home life even though they're working from home is very important," he added. "I'm not a psychologist but I understand a lot of it is about communication and staying in touch with people so that employers can be aware of what's going on for workers."
Read more: What's the verdict on the national COVID-19 safe workplace principles
But a new stressor that may prompt the onset of a psychiatric injury is emerging as lockdown laws lift – the return to work.
"It may be the case that some workers will be apprehensive or anxious about returning to the office out of fear that they may contract COVID-19," Wiemers continued. "It is imperative that an employer adheres to government recommendations and guidelines pertaining to social distancing practices and measures to minimise the risk of workers contracting COVID-19, or secondary psychological issues."
Wiemers claims if employers follow the government guidelines relating to social distancing and monitoring workers' mental health, it may enliven the "reasonable management action" exclusion for psychological injuries in Queensland workers' compensation legislation.
However, each case is measured on an employer's adherence to the guidelines and the particular circumstances of the worker's claim.
"What may be reasonable for one worker, may not be for another - such as those workers with compromised immunity or past psychological issues," said Wiemers.
"It is worthwhile noting that the response to the pandemic is unprecedented, and any management action will sometimes be reactive," he explained. "Management action need only be reasonable; it does not need to be perfect."