COVID-19 test case judgement: Bellrock broker laments pandemic's "devastating" impact | Insurance Business Australia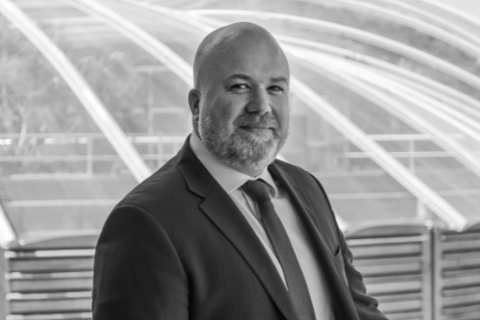 The Federal Court decision in the second COVID-19 business interruption (BI) test case favouring insurance companies puts many brokers in a difficult position. Their role is to fight for the best interests of their customers. However, some of their policyholders are very upset that the BI insurance they bought off brokers is now looking unlikely to cover pandemic related losses.
Bellrock Broking in Sydney has many clients across the construction, financial and professional services, retail and manufacturing industries. Bellrock's director of claims, Mat Holland (pictured), estimates that 95% of his company's client base has BI cover under either an insurance business pack or ISR policies.
So, does the BI insurance in those policies include pandemic cover?
"That's the million-dollar question, isn't it? This will only be fully realised following the outcome of the litigation process," he said.
Read more: ICA update on Federal Court COVID-19 BI test case appeals
Holland said he wasn't surprised by Judge Jagot's decision in favour of insurers, but offered some hope for his BI customers.
"Obviously noting this will now be appealed, there are still some prospects with regards to cover being extended to policyholders," he said.
He said Bellrock has monitored the test case process closely.
"At the very outset, we undertook an extensive review of all policy wordings within our client base and undertook an analysis in terms of prospects," he said.
Bellrock has also published articles about pandemic coverage issues in a monthly newsletter to clients and on its website.
Holland said at the beginning of the COVID-19 pandemic there was a "significant influx" of claims, primarily related to corporate travel. He said the bulk of those had been resolved by insurers.
"In terms of BI losses, at this stage we've only received a limited number of enquiries and pending the conclusion of the litigation process it would be premature to raise expectations until this has concluded," he said.
Nonetheless, Holland doesn't understate the impact of the pandemic on thousands of businesses and the upset, both financial and personal, that has caused.
"The impact and effects of the COVID-19 pandemic on businesses and individuals across Australia and globally has been truly devastating. I would anticipate that businesses within the leisure, hospitality and aviation sectors in particular have been most significantly impacted and are frustrated in terms of the current state of play."
He said for this reason, the obvious gravity of the issue, it is important for the litigation process to run its course.
Holland said the pandemic's impact on the insurance industry will likely extend beyond BI insurance and the two test cases litigated in the courts to all insurance products.
"There is also the prospect of potential claims against directors and officers and company liability policies in terms of businesses' response to COVID-19, such as mismanagement of company finances, continuous disclosure, insolvency, unfair dismissal and claims brought by regulatory authorities, by way of some examples."
Holland said the pandemic had also heightened risk in terms of cyber claims. An article published in January on Bellrock's website discusses how, "COVID-19 sadly has provided more opportunity for cybercriminals to take advantage of vulnerable people and home office set ups with inferior cyber protection."
"The aftereffects of COVID-19 will likely continue for some time to come," said Holland.
In an interview with Insurance Business, Gareth Horne, a partner with Clyde & Co and faculty member with the Australian College of Insurance Studies (ACIS) said the judgement does have relevance beyond its COVID-19 business interruption context.
"That is particularly so when looking at issues such as section 54 of the Insurance Contracts Act, good faith and principles of causation and policy construction. We can expect to see plenty more commentary about that over the coming weeks and months as this judgement and the appeal are more fully analysed," said Horne, who acted for one of the insurers in the test case.
Read more: Lawyer for insurer says COVID-19 BI test case has wider implications
In a recent update on the second COVID-19 business interruption (BI) test case, the Insurance Council of Australia (ICA) said that appeals have been brought by both policyholders and insurers.
Policyholders have filed appeals to the Full Court of the Federal Court on five of the test case matters, the ICA said. Insurers have filed cross-appeals and notices of contention in relation to those five matters.
The ICA said five other matters in the test case involving insurers Chubb, Allianz and Guild are not being appealed.
In the remaining matter, said the ICA, the court found that the cover had been triggered but held that there were substantial issues as to whether the policyholder could prove any relevant business interruption.
The appeal is listed to be heard from November 08.