Delving into broker mental health | Insurance Business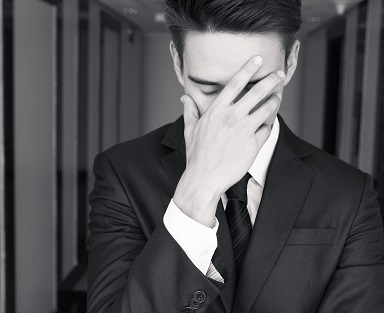 Insurance professionals are often under extreme pressure in their daily roles, and having the necessary help and support is crucial to ensuring they are not merely surviving, but actively thriving in their particular roles.
With September 13 marking R U OK? Day, it's an ideal time to foster conversations in the workplace around mental health in Australia, with the aim of providing help to those who need it, potentially even acting as an early intervention and reducing the instance of suicide.
Insurance Business spoke to Margo Lydon, chief executive officer and company secretary of SuperFriend. SuperFriend is a national mental health organisation focused on creating positive, healthy and safe working environments where every employee can be well and thrive.
"Mental health and wellbeing is a multi-billion dollar challenge for society," says Lydon. "Given the amount of time people spend in the office, it's crucial to have a supportive network – and we're seeing a real shift in this direction as more workplaces are embracing a holistic view of mental health."
Given the unique pressures brokers face, Lydon suggests that there are a number of ways to assess the current state of their workplace if they have concerns.
"We outline 38 indicators of a thriving workplace," says Lydon. "These can be used as a checklist to give an idea of the overall culture of a mentally healthy workplace, which in turn can help identify the areas that need to be worked on."
On paper, it's sometimes easier for larger organisations to establish detailed policies and procedures around bettering employee mental health; typically, they have access to resources such as HR departments or outside consultants that can enable workplace initiatives and provide support to staff as necessary.
However, Lydon stresses that smaller firms need not feel left out and can definitely contribute to the betterment of the mental health of their employees.
"Small businesses may not formally codify these practices but are often good at encouraging a culture of care," says Lydon. "Business owners are close to staff and working directly alongside them, enabling a more humanistic approach."
However, small business owners themselves often face unique challenges around the issue – being aware of these challenges can help catch them before they become serious issues.
"Small brokerages are often juggling managing their business, their people and other things before looking after themselves," says Lydon. "However, there are resources to help – industry peak bodies or chambers can often provide assistance for those in need, as well as websites such as Heads Up and SuperFriend."
R U OK? Day was first held in 2009, and now falls on the second Thursday of each September.
Free resources for promoting positive mental health in your workplace can be found on the Heads Up (www.headsup.org.au) and SuperFriend (www.superfriend.com.au) websites.