Does the industry need to follow Kona & Co.'s four-day week? | Insurance Business Australia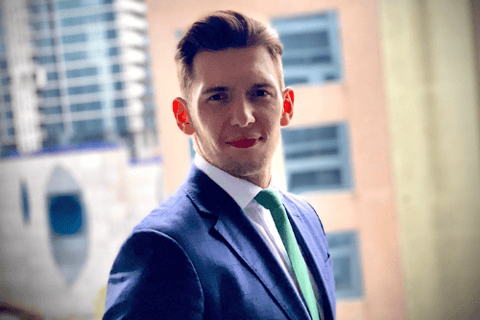 The next generation of insurance industry professionals is on the scene and a 25-year-old managing director is articulating their demands. James Toth, the youthful boss of specialist recruitment consultancy Kona & Co. Group has a stark warning for the insurance sector.
"The recruitment market for insurance specifically is going to become beyond challenging to attract great people and I can tell you hand on heart: the companies that attract and retain the best will be the ones that do things like a four-day work week."
Toth was talking about something that goes beyond flexible, remote and hybrid work models. He meant four days' work with no pay cut, so getting paid like you are working five days. He said working arrangements like this are no longer negotiable.
"I've spoken to a lot of companies who still don't want to do it and I can promise you, that will be detrimental to their ambition to grow further or get the best people. This is a sticking point, it's not a fad, it's not a phase."
Kona & Co. opened for business in July 2020 and has eight employees. Toth made a unilateral decision to bring in a four-day week at the beginning of October. Everyone now works from Monday to Thursday.
Read next: AUB Group reveals its hybrid work model
Toth said the reason he made this decision was to create a more sustainable workforce which helps his relationship with the insurance industry.
"If you're the owner of an insurance brokerage, or an underwriting agency or an insurer, when you look to develop a relationship with a recruiter you put a substantial amount of time into it, and if that recruiter is changing every year or two, it becomes tiresome and it becomes really, really difficult for you to form strong relationships and a trust in the recruiter that you look to partner with."
Toth said if he wants to create a Kona & Ko. brand that's in it for the long haul and able to really make a difference to their clients he needs to make sure his team sticks around long enough to make an impact.
"It's not just four days because I want to kick my feet up on a Friday, it's four days because I want to be there for your Mr or Mrs Client in five years' time and I want my team to be there too - and this is how I see the only way that we can guarantee some level of sustainability in what is an incredibly challenging market."
The move itself has not been without its issues.
Toth said one of the bigger challenges for him was surrendering control and completely trusting his team.
"Look, I only recently turned 25 so I'd never really managed a team of this size before. I think I'd always take comfort in my ownership, and I think when you learn to run a business you have to learn to trust your staff and not just say you trust them, but really, really trust them," he said.
When he presented his four-day week plan he was able to bring himself to make a very sincere request.
"I kind of turned around to the team and very candidly said: 'Guys, I'm trusting you with the future of the business when it comes to this stuff [the 4-day week]'".
Read next: Reducing hours, boosting efficiency in insurance
Somewhat ironically, another challenge has been fighting the urge within himself and his colleagues to actually work on Fridays.
"It is hard taking people out of the five-day work week mentality but I find more so because they want to carry on burning the candle at both ends when the business doesn't need them to," he said.
But that doesn't mean that no-one is answering the phones on a Friday.
"We live in a very connected world right? Everyone has a level of accountability. If a client is calling, they're going to answer the phone. I don't think anyone in my team is like, 'Nope!' And presses the decline button!"
The end of Friday as an official working day, in itself, has not presented any significant practical problems.
"It's not really a challenge we've had. This does all stem back to the right team obviously. I am very fortunate with the team I have."
Toth said from the perspective of a recruitment agency, Friday is actually a good day to have off because not a lot of recruiting gets done a the end of the week.
"Often by a Friday you're towards the back end of a process which might be more email centric or might be better saved for a Monday, Tuesday when the strategic meetings are happening. So it's funny how it actually translates quite well to our market anyway because not a lot of clients are actively trying to recruit on a Friday when they're probably out with their clients or they're out with their team," he said.
He said the reception from his staff has been "incredible" and in the month since implementation the positive changes are obvious.
"Productivity has really gone through the roof and we're on track to have a huge quarter," he said.
He concedes that the four-day week move is much easier for a small company like his.
"If you're small enough that you can trust all of your staff, then do it. I don't want to sound pessimistic but this would be a very different conversation if we were 100 staff members and I didn't know each of my team members incredibly well. We're fortunate to be small enough that I can create a culture now as a small business and as we grow we can retain culture. But, you can imagine, if you flick the switch on a company culture that's 100 staff and a certain way of working, there are going to be huge teething issues."
However, according to Toth, the writing on the wall could be there for those companies with 100 plus employees that refuse to consider this style of work flexibility.