Far out Friday: Dog wins insurance award following on-court disaster | Insurance Business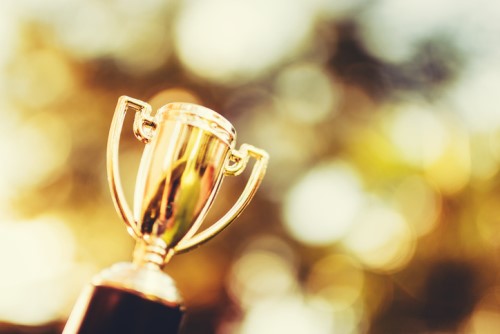 A German shorthaired pointer has been crowned the winner of an annual insurance award, which recognises the most unusual pet claims of the year.
Dubbed the Hambone Award, the accolade is named in honour of a dog which ate an entire holiday ham while he was trapped in a refrigerator.
While excessive consumption wasn't a problem for this year's winner, a dangerous collision was. Skye, just a puppy at the time of the incident, had been chasing her canine friend around a tennis court when she ran full speed into a pole used to hold up the net.
"She hit the pole so hard that I thought she was a goner," admitted owner Laura Santagata.
With two broken ribs and air around her lungs, Skye had to undergo a thoracentesis to alleviate her condition and was forced to endure limited play time for two months following the accident.
Organisers of the not-so-coveted Hambone Award said other nominees included a pair of German Shepherd puppies who were found after being trapped for 22 days in an abandoned missile silo.
One of the dogs had lost more than 20lbs, sustained a gash on her leg and had developed anxiety while the other had lost more than 30lbs and was treated for giardia and liver issues.
"The veterinarian and the entire staff was in shock of how well they were doing," said owner Jessica Donges. "Given their situation, they were both in good condition. It could have been a lot worse."
However, Nationwide – the insurer behind the award – says the real winner of the Hambone Award is the veterinary hospital which treated the winning nominee as it receives $10,000.