Far Out Friday: Insurtech's "no sugar" office rules go viral | Insurance Business Australia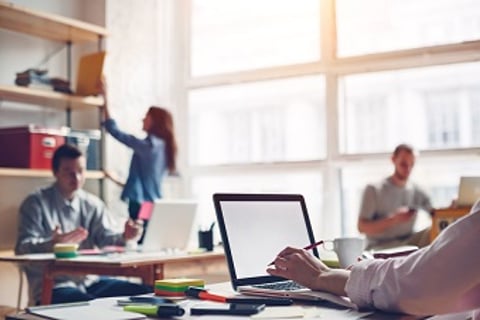 Every office is different, but one Silicon Valley-based insurtech firm has found that different doesn't always mean better.
Health IQ, a life insurance start-up, recently went viral for its office policy designed to promote a healthy lifestyle but coming off as a little too strict.
Until recently, the firm had an outright ban on any form of sugar, while new employees were expected to make a "pledge," to "celebrate the health conscious while they work here and for the rest of their life," news.com.au reports.
"We don't have sugar, candy bars, soda in our office. If you bring some it will get thrown away," the firm said on its careers page, the publication reports.
The start-up also has an on-site gym, which may sound like a nice perk until you find out that the gym is located in the middle of the office and employees are expected to work out during meetings and presentations.
"We don't have a pool table. Instead we have a gym in the middle of our office. Not in a side room, not in a corner, it is right in the middle of the entire office," the company wrote. "Our conference room is made up of four treadmill desks that face each other so you can do a walking meeting while seeing a presentation, rain or shine."
The company also takes an unusual approach to its work-life balance as employees are able to clock-off at 5pm or 6pm so they can head home, to the gym (again) or to have dinner with family… before they clock back on.
"After 8pm/9pm we get back on the computer and do conference calls if needed," it said.
Needless to say, the strict rules went viral as social media users shared screen shots of the careers page of the firm's website, which has since been updated.
"We've received some feedback recently on our careers page and how we describe our culture and workplace, and we realise we may have missed the mark," the page now states.
"Our goal for both current and prospective employees is to offer them an environment that is conducive to the health conscious lifestyle we aim to promote in the rest of the world. By no means is our primary purpose to preach, but make no mistake: our company will practice what we preach. How individuals go about that practice is entirely up to them, and our aim is simply to empower our people at every turn."
Now the firm boasts optional midday yoga and fitness classes where employees are given 30 minutes a day to focus on their health and a healthy food program that provides healthy snacks and lunches for employees.
Related stories: