Firms urged to revisit emergency response and business continuity plans | Insurance Business Australia
When the COVID-19 pandemic hit earlier this year, we saw companies implement business continuity plans almost instantaneously. Now, as businesses map out their respective post-crisis strategies, there's no better time to examine how they respond to such eventualities.
Offering her insights, FM Global Australia operations manager Lynette Schultheis (pictured above) told Insurance Business: "Our experience at FM Global is that most losses are preventable, and even if losses do occur they can be mitigated. Being able to act quickly if and when an incident happens will have a huge impact on limiting the damage that results.
"In this respect, it's important that organisations revisit their emergency response plans, whether that be for fire, wind, or flood. It's an often-overlooked part of business planning but it's particularly important now, given some organisations are heading back to work with a split staff at their facility."
Under these arrangements, Schultheis said firms should see to it that they still have people in place who have both the authority and knowledge to make business-critical decisions.
The operations manager noted: "The key right now is making sure that you don't lose a step when the economy rebounds. After an already difficult year, equipment breakdowns or other accidents can be an easy way to lose more revenue and market share, and suffer reputational damage."
Meanwhile for Stefan Feldmann (pictured below), managing director at HDI Global SE, Australia, risk consulting is crucial at any point in time. The insurer's risk engineering practice is not only an integral part of HDI Global SE's service offering but is also very important in the provider's underwriting process.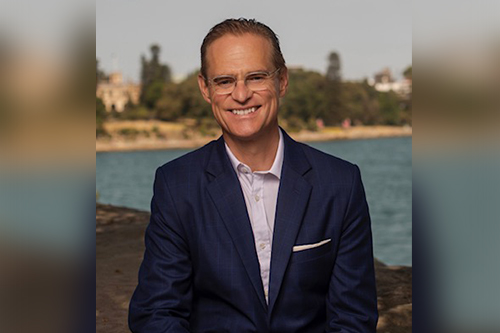 Additionally, the MD highlighted how their risk engineering team has consistently expanded in line with HDI Global SE's growth. He went on to say that the company's risk engineers work hand-in-hand with customers in a pragmatic and focussed manner.
"It's important to point out that we are not prescriptive or directive in this respect," Feldmann, whose remit also spans his role as ASEAN & Australasia regional head, told Insurance Business.
"During the lockdown, our checklist for business shutdowns came in very handy for companies reminding our clients to take precautions against arson, theft, and vandalism or how to minimise fire hazards, for example."
On the subject of fires, Schultheis said they often tell clients to check their automatic sprinklers – which she conceded might sound a bit surprising in the context of the coronavirus outbreak.
The FM Global executive, who pointed to the significance of plan reviews, stated: "It's important that organisations test their fire protection equipment and ensure it's in good working order and will operate as intended in a fire. Fire protection valves need to be locked open to avoid a situation where sprinklers are activated by fire but no water comes out.
"For those in retail, think about testing your on-site emergency power systems and get your air conditioning checked. The last thing you would want is that shoppers go right on by your store because it's scorching hot."
The key, according to Schultheis, is to ensure that business continuity plans evolve with the circumstances, as the crisis has shown just how rapidly things can change.