FOS ponders compensation 'pool' to tackle inadequate PI cover | Insurance Business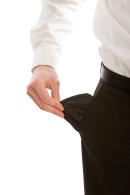 The Financial Ombudsman Service (FOS) and
ASIC
are discussing the best methods to ensure that compensation for consumers are being paid, after finding that companies' professional indemnity insurance is not always adequate enough to cover payouts.
The Ombudsman stresses in its latest circular and also in its submission to the Financial System inquiry that a last resort scheme would ensure that consumers are paid compensation when financial service providers fail to stump up the cash.
Under the Corporations Act, ASIC licensees are required to have adequate compensation arrangements, including covering external dispute resolution scheme compensation payouts. PI policies have been that mechanism.
However, where companies have gone into administration or are insolvent it is often the case that their professional indemnity insurance is not adequate compensation for consumers. It has found this is often the case with financial advisers but any changes to the compensation scheme would affect all financial services providers.
Some of the reasons why professional indemnity insurance hasn't been adequate include aggregate funds available under the policy being insufficient to meet all awards; conduct which gave rise to the compensation awarded was not covered by the policy; and the amount of the award was below that of the applicable excess under the policy.
FOS acknowledges that some of the reasons highlighted may be "policy-specific and not indicative of the shortcomings of PI insurance more generally".
FOS says that further PI insurance is not an adequate compensation mechanism for consumers where firms have gone to administration or are insolvent. Furthermore, PI insurance of this type may not be generally available or would be too costly for small firms to obtain.
FOS is discussing appropriate mechanisms with ASIC, industry, consumers and policy makers. There have been varying opinions on most appropriate compensation models.
"We remain an advocate for a limited last resort compensation scheme for consumers," the FOS circular said. "Under schemes of last resort there is a pool of money available to make sure consumers are compensated when all other avenues of redress have been exhausted."
The Ombudsman is proposing to release a discussion paper by mid-year examining the options available to address the problem of PI being an inadequate compensation mechanism.
This issue is part of a wider problem of consumers not receiving compensation from financial service providers (namely advisers) following FOS determinations, which FOS says is "a serious one".
Eighteen financial services providers haven't complied with determinations made by FOS in favour of consumers (1 January 2010 to 1 January 2014). One of the firms is currently in administration and a further nine are in liquidation. The remaining eight have advised they have insufficient funds to meet their obligations.
Around $8.3m plus interest is owed to 99 applicants whose claims FOS upheld but have not been paid compensation. Interest accrues at approximately 5% per annum from the date of the award in most cases. Of the unpaid determinations, all except one were in the investment area involving financial advisers.