Gallagher delves into COVID-19 infection claims | Insurance Business Australia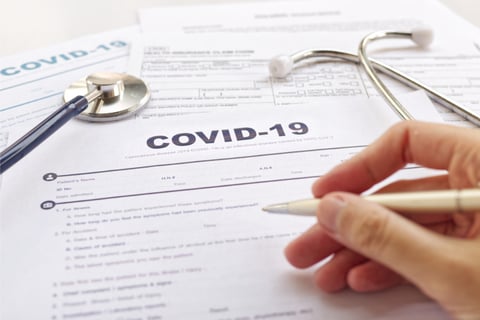 As the COVID-19 pandemic persists, businesses face the risk of transmission to their employees, customers, and the public. As a result, major brokerage Gallagher has examined the complex issue of COVID-19 infection claims.
In a recent blog, Gallagher highlighted how businesses and insurers have dealt with the impacts of the COVID-19 pandemic and related claims and issues.
So what happens when a business faces a COVID-19 infection liability claim, for example, when someone outside of the business contracts COVID-19 and attempts to file a claim against the business where they believe they contracted the illness due to visiting the premises?
Gallagher explained that if the business took reasonable precautions fit for purpose for the duty of care required by its industry, it should meet the legal requirements for a responsible operator. Concerning their employees, the Work Health and Safety Act requires businesses to address health risks identified in their workplace by either eliminating or minimising them as far as practicable, including mental health risks, such as work-related stress.
For workers' compensation claims for COVID-19 infection at work, some industries are at high risk of transmission, including service providers such as transport, entertainment, hospitality, education, retail, healthcare, and community services.
Read more: Australian D&O market starting to level out – Gallagher
Gallagher emphasised that many insurance policies now specify communicable disease exclusions that will completely exclude any COVID-19-related claims, making it critical for businesses to implement COVID-19 plans.
The brokerage advised businesses to ensure they comply with COVIDSafe business requirements and consider getting expert advice about developing a strategy for preventing the spread of COVID-19 in their premises. Moreover, the business owners and boards should document the plans and how the business will reinforce them.
In addition, businesses can encourage and incentivise their employees to receive vaccinations through hosting vaccination clinics in the workplace. Other alternatives include:
establishing policies that allow employees to take paid leave to seek COVID-19 vaccination elsewhere in the community;
supporting transportation to offsite clinics;
sharing information with employees about the importance of the COVID-19 vaccination; and
announcing community locations offering the vaccination.
Businesses can also give employees paid time off to recover from side effects and offer cash or non-cash incentives to vaccinated employees.