Gallagher's "Dirty Dozen" raise funds against bowel cancer | Insurance Business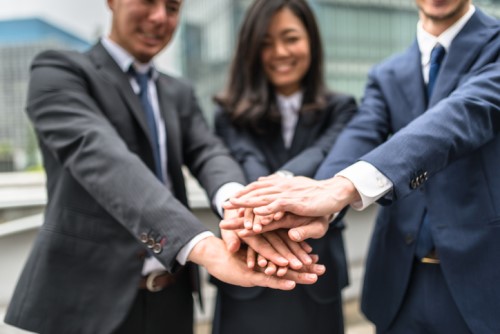 After last year's successful Tough Mudder challenge, Gallagher muddies have come back to rally against bowel cancer.
Gallagher's Con Baliotis, Anara Bayar, Paul Hayes, Daniel Ismael, Samantha Jones, Daniel ONeill, Brooke Anderson, Tim Roarty, Conner Spicer, Adam Squire, Emily Yin, and Stephen Rudman took part in the Sydney Tough Mudder 2018 to raise funds for the My Cause Gift Fund for the Jody Lee Foundation.
The Glenworth Valley event in Sydney features an 18km Southern Highlands course which includes 500,000 litres of mud, 40 tons of ice, and 20 challenging obstacles, with crawls, walls, wallows, ramparts, and more.
The team-building and endurance exercise has seen Gallagher's "Dirty Dozen" raise $2,195 so far, with donations still being accepted.
"It was tough!" said Rudman, national head of marine. "No shame in admitting that, but it was also good fun with a great crew from Gallagher. Respect to all that participated."
The Jodi Lee Foundation is dedicated to preventing and effectively treating bowel cancer in Australia, which has one of the highest rates of incidence in the world.