Global insurers called to ditch a US$1.5bn "climate-wrecking project" | Insurance Business Australia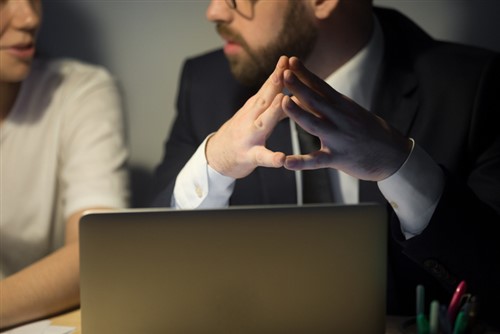 Suncorp, QBE, and 28 other global insurers have been called to publicly rule out any insurance services for Adani Group's Carmichael coal mine and associated rail project in Queensland in light of its potential climate, social, and broader environmental impacts.
A coalition of 73 organisations, including Australian NGO Market Forces, Australian Youth Climate Coalition, and the Unfriend Coal campaign, sent the insurers an open letter, urging them to refrain from insuring the Carmichael coal mine – and Adani as a whole, so long as it proceeds with the "carbon and environmental disaster."
The letter, announced at a press conference at COP24, the UN climate talks, asked the insurers to respond by Dec. 14, after which the coalition will make public the commitments it has received.
The US$1.5bn project, consisting of a major thermal coal mine and roughly 200km-long rail line, would produce 4.6 billion tonnes of CO2 emissions over the mine's approved lifetime. That's equivalent to more than eight years of Australia's annual greenhouse gas emissions.
Developing the mine would also open up the huge reserves of Queensland's Galilee Basin to exploitation, expose the Great Barrier Reef to irreversible damage due to dredging and ship traffic, as well as encroach on the lands of the Wangan and Jagalingou Traditional Owners, the coalition said.
"Insurance companies are facing an existential threat from climate change, so they should be lining up to rule out support for a project that would open up one of the world's largest untapped coal reserves," said Julien Vincent, executive director of Market Forces. "With Adani claiming to fund the Carmichael project itself, it could be the decision of a major insurer that decides whether this climate-wrecking project goes ahead."
"Adani's plans show contempt for the Paris Agreement and its goal of limiting global warming to 1.5C, but they cannot go ahead without insurance," said Lucie Pinson, European coordinator of the Unfriend Coal campaign. "It is time for insurers to put their money where their mouth is and publicly rule out providing any services for the Carmichael carbon bomb."
The recipients of the open letter also include Hamilton Insurance Group in Bermuda, AXA and SCOR in France, Allianz, Hannover Re, HDI and Munich Re in Germany, Generali in Italy, Sompo and Tokio Marine in Japan, Mapfre in Spain, Chubb, Swiss Re and Zurich in Switzerland, Beazley, Canopius, Chaucer, CNA Hardy, Lloyd's, and insurance broker Marsh in the United Kingdom, and AIG, Axis Capital, Berkshire Hathaway, FM Global, Great American Insurance Group, Liberty Mutual, the