"Hail sales" could be costlier for car buyers, insurers warn | Insurance Business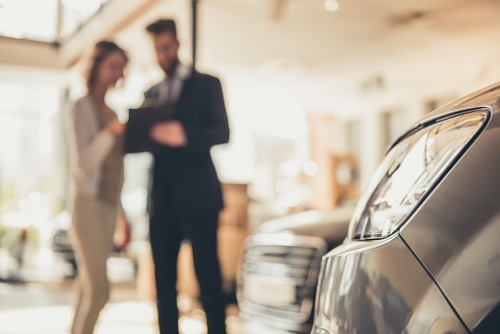 Car insurers are urging consumers to do their due diligence and understand the costs associated with hail-damaged vehicles, as car dealerships across Sydney are offering heavy "hail sale" discounts in the wake of the Dec. 20 storms.
Suncorp – which owns insurance brands including AAMI, GIO, and Bingle – and Youi both said they would not provide comprehensive or fire-and-theft cover for heavily discounted, hail-damaged cars.
"It's important buyers have all the facts before purchasing an old or new hail-damaged car, particularly the severity of the hail damage, which should be disclosed upfront," Paul Sofronoff, Suncorp motor claims head, told The Australian Financial Review. "Hail-damaged car buyers should also take into account how much it will cost to repair the vehicle as well as the time it will take, especially with the increased volumes after the recent weather events."
This warning was echoed by a Youi spokeswoman, who said buyers should "consider the repair costs, whether you will be able to insure the vehicle properly, and the re-sale."
Both insurers said they won't offer all forms of car insurance – except third-party property damage – until the damage is repaired at a cost to the consumer, with Sofronoff saying would be costlier due to the constraints weather events like hailstorms place on repair capacity.
"What might at first look like a heavily discounted vehicle could turn out to be an expensive purchase," Sofronoff told the publication. "Many insurers will not insure unrepaired hail-damaged vehicles, meaning any customer who is unlucky enough to have a subsequent accident or theft of their car would not be protected by their insurance policy."
IAG, which sells insurance under the NRMA Insurance, CGU, and SGIO brands, also urged customers to contact their insurer to understand whether they would be able to insure their vehicle.
"Some policies do not allow for pre-existing damage," an IAG spokesman told AFR. "Customers may be able to take out a policy (such as a policy that covers the market value of their vehicle, that takes into account the impact of the damage to their vehicle) with pre-existing damage to the vehicle, as long as it can be registered. However, in the instance of a claim, the policy would not cover the pre-existing damage."