Hailstorms trigger AFCA's significant event response | Insurance Business Australia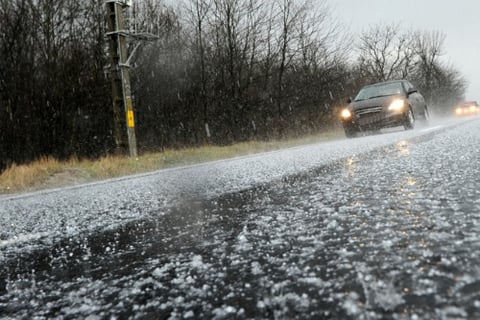 The catastrophic hailstorms that tore through eastern Melbourne, the Australian Capital Territory, and parts of New South Wales on Sunday and Monday have triggered the Australian Financial Complaints Authority's (AFCA) significant event response plan.
The announcement follows the Insurance Council of Australia's catastrophe declaration, with damages due to the wild weather event estimated at $320 million.
Read more: ICA makes hailstorm catastrophe declaration
AFCA activates its significant event response plan for events that can potentially result in significant numbers of related complaints coming to AFCA, to provide for early communication with relevant stakeholders, and a more streamlined and expedited dispute-resolution process.
Policyholders impacted by the VIC, NSW, and ACT hailstorms are urged to contact their insurer. If they can't contact their insurer or need help with the claims process, they can call the Insurance Council of Australia disaster hotline on 1800 734 621.
"AFCA offers free and accessible dispute resolution services to consumers and small businesses impacted by this event," AFCA said. "If you have raised a complaint with your insurance company but you have been unable to resolve the matter, you can then come to us for assistance. Please note, we are only able to consider your complaint once you have raised the matter with your insurer."
Those encountering claim-related difficulties which they are unable to resolve directly with their insurer can register their complaint with AFCA using its online complaint form or by calling 1800 931 678.