Has disruption become a diluted term? | Insurance Business Australia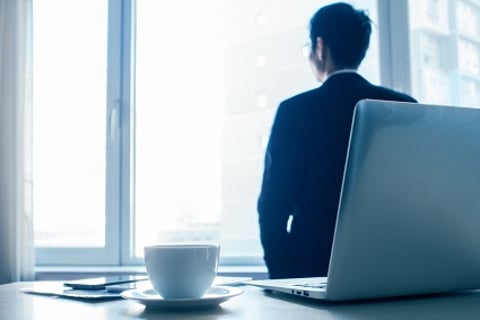 The head of a leading insurtech firm has urged the industry to rethink the meaning of disruption, saying the term is often overused and misunderstood.
"From my personal perception, the word 'disruption' gets used too generally when discussing the value proposition of insurtechs," said Brian Siemsen, group chief executive of Claim Central Consolidated.
"Insurtechs are still very much misunderstood and I certainly think it's easier for the industry to consider new ideas and solutions as disruptive as opposed to really thinking about how they can be considered as enabling or complementing insurers."
Siemsen's comments came after EY released a report earlier this week analysing whether insurtechs are enabling or disrupting Australia's established insurance industry.
The report found that the majority of insurtechs (65%) see themselves as enablers of the insurance value chain while 25% believe they complement the industry and just 10% consider themselves as disrupters that are challenging the status quo.
When asked to categorise Claims Central, Siemsen was quick to label the company as an enabler and pointed to a recent deal with underwriting agency Blue Zebra as the perfect example.
The company, which is helping reinvigorate the advice model for Australia's brokers, selected Claims Central as its technology partner to simplify the claims process for its broker network.
"The process transparency, speed of settlement, and improvement in operational efficiencies will give Blue Zebra a competitive edge now and well into the future," said Siemsen.
Despite this, many insurers still see insurtech as a disruptive force and Siemsen said the misperception is hampering much-needed collaboration as some incumbents remain resistant.
"In New Zealand and the US, the incumbents have already embraced this true partnering and collaboration where insurers and insurtechs recognise each other's' work and are finding new ways to solve today's and tomorrow's challenges," he told Insurance Business.
"However, in the Australian market, the incumbents still have quite an internal focus on building their own or doing it themselves – I'm sure over the next 18 months that will improve but that's a big barrier to collaboration at the moment."
Interestingly, Siemsen said it shouldn't be solely down to the industry giants to overhaul their thinking – instead, the onus should be on insurtechs to demonstrate their value and educate incumbents.
"You have to consider there are a lot of new entrants and a lot of new insurtechs around and we, collectively as insurtechs, need to do a better job with the initial interaction with insurers," he said.
"We need to help them understand our value proposition and we need to be able to demonstrate that we understand their business and can enhance or enable it," he continued.
While the insurtech space is exploding with tech savvy pioneers, Siemsen says even the most promising firms sometimes lack industry knowledge which can be a red flag to insurers.
"I've invested in a number of insurtechs and a lot of them are great technology thinkers but may miss the subject matter expertise to really engage with an insurer and I think that's also a component contributing to the lack of collaboration - that insurtechs may not have the subject matter expertise to really engage at the right levels with insurers," he said.
Related stories:
Will insurtechs really disrupt the Australian industry?
Brokers ready to disrupt themselves to stay relevant