Hot, dry, and windy spring likely to have fuelled Australia's bushfire crisis | Insurance Business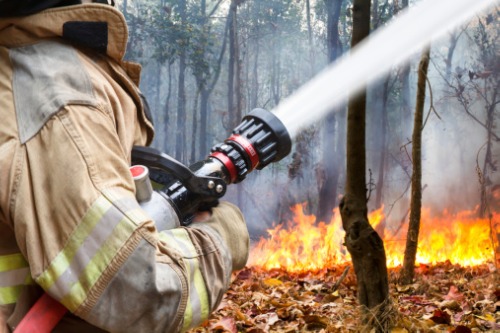 The combination of high temperature, dryness, and high winds in the spring of 2019 have likely fuelled the bushfires currently devastating the country, according to the Australian Actuaries climate index.
Read more: Bushfires could blow $20-billion hole into Australia's economy
"Fire risk is influenced by a number of weather conditions, including high temperature and dryness, which increase the risk of the initial outbreak of fire," said Rade Musulin, Australian Actuaries climate index spokesman. "High winds result in bushfires spreading rapidly."
All regions included in the index posted above-average extreme high temperatures relative to a reference period of 1981-2010, with Western and Southern Australia breaking records for extreme high temperature.
Above-average consecutive dry days were also observed in every region except Tasmania, with particularly high numbers of consecutive dry days seen in parts of NSW, Queensland, and across large swathes of central Australia.
The spring of 2019 also recorded the fourth highest extreme wind levels for Australia as a whole, driven by higher-than-normal atmospheric pressure especially in the southeast of the country.
"We have all seen the devastation of the summer: terrible bushfires, followed by regional hailstorms," said Elayne Grace, Actuaries Institute chief executive. "The index records the factors that we know can lead to incredible damage among communities."