How brokers can clinch client referrals | Insurance Business Australia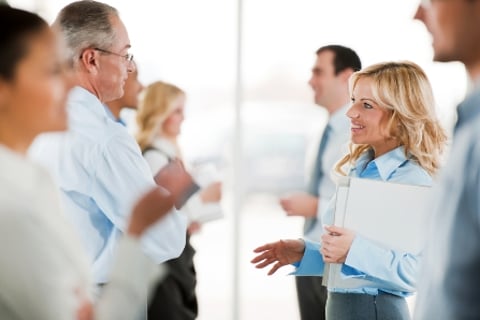 Client referrals are a key part of growing any business yet some brokers still aren't sure how to approach their customers for contacts or recommendations – now, one industry expert is offering his advice.
"Your existing client base is one of your most valuable assets and top performers generate the majority of their new business from referrals," says Clifton Warren, principal of Corporate Eye Consulting. "Unfortunately, I see many professionals not taking full advantage of it."
According to Warren, the easiest way to obtain referrals from clients is by simply asking directly – yet many brokers feel uncomfortable doing so or struggle to find the right opportunity.
While some clients will recommend your services without being prompted, Warren says far more need a gentle push in the right direction so brokers shouldn't be afraid to bring the topic up.
"For example, before your annual review meeting with a client, prepare an agenda with referrals as one of the items at the end of the meeting," he says.
However, before asking a client if they'd feel comfortable recommending your services or sharing the contact information of potential new clients, Warren says brokers should make their unique value proposition perfectly clear.
In his book, 'Financial Services Sales Handbook; A Professional's Guide to Becoming a Top Producer', Warren lays out the following script extract as an example:
"Specifically, I work best with people who are owners of family-owned businesses and who are going through a change in circumstances – as an example, someone who has recently divorced, retired or had a major transition," he says.
By doing this, he tells Insurance Business, brokers are helping filter out potential recommendations that may not be a good match, ultimately avoiding disappointment for both parties involved.
Even when clients can't think of anyone who seems to be a solid match, Warren says there may still be an opportunity for a potential referral if brokers have done their research.
For example, they could say: "I understand, but I wanted to mention to you that Bill Smith is on my marketing list, and I noticed that he works with you at your firm. Would you feel comfortable providing me with a favourable introduction to Bill?" or "I was reviewing my LinkedIn connections, and I saw that you are connected to Sandra Lee, and Sandra has the ideal profile for the type of new clients that I'm looking for. Would you feel comfortable brainstorming with me on the best way to meet Sandra?"
For brokers who balk at the thought of doing this, Warren has some important advice:
"We need to remember that it's just a conversation – it's as simple as that," he tells Insurance Business. "We sit down with our clients and talk about sports, we talk about the weather, we even talk about the political climate but we don't ask them who else we should be speaking with when, in reality, it's just another conversation."
Related stories:
Vero report finds the secret to securing more referrals
Market analysis: What are you doing to gain those top-quality professional referrals?