How brokers can compete with direct insurers | Insurance Business Australia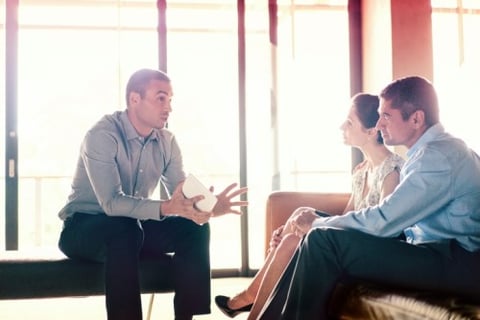 Brokers should look to make their businesses easier to deal with and embrace the multi-channel approaches of SME clients, an expert has said.
Anthony Pagano, head of commercial intermediaries, Vero, said that SMEs move to direct channels as they believe it will be "easier and more convenient to do business" than with a broker, but this gives intermediaries a chance to look to similar technologies to help improve their client interactions.
"I think what brokers need to do is understand there are aspects of their job that need to become more streamlined in how they interact with clients," Pagano told Insurance Business.
"Brokers need to invest and potentially look at interactive websites, client relationship management tools like Salesforce, and other things that have a continual interaction."
The recent 2018 Vero SME Index found that usage of brokers by SMEs had remained stable over 2017, with 37% of SMEs noting that they used a broker, compared to 34% a year earlier. However, almost a third of SMEs claimed that they are using a broker less often than they used to with declines seen in broker usage since the report launched six years ago.
To counter this decline, Pagano said brokers should look to embrace an 'always on' strategy as business moves away from traditional working hours.
"The thing I think brokers need to also understand is SMEs are not just nine to five businesses," Pagano continued. "In some cases, SMEs are now looking and reviewing their insurance outside of business hours so how do brokers use the online platform, the online interaction with clients, outside of business hours in a form of being easy and convenient for clients to interact with them when it is time suitable for them?"
Pagano said that larger SMEs, those with between 20 and 200 staff, are more likely to use a broker than go direct – presenting brokers with an opportunity with this group compared to with their micro-SME counterparts.
"The micro SMEs have a bigger proportion of going direct versus going solely through a broker but we have seen, as the client size increases, up to 200 employees and over 20 employees, we see how the direct component becomes very small in fact and the use of the broker becomes more prevalent," Pagano continued.
"A question brokers need to continually ask themselves is: how do they make sure they understand their clients total spend and how do they continue to demonstrate relevance and value in all aspects of their insurance program, not just the one they have an active involvement in?"
Related stories: