How can managers drive success from their staff amid a crisis? | Insurance Business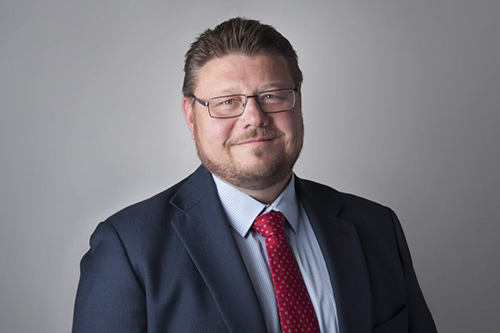 After managing claims from every major catastrophic event in Australia since 1998, Gallagher Bassett has used those experiences to "perfect" its strategy on managing staff amid a crisis and driving their success.
In the opinion of Jon Winsbury (pictured), head of international at Gallagher Bassett, managers frequently put the wrong foot forward when they focus on employee weaknesses, which he says is a "performance killer."
"Particularly during a crisis where workloads can stretch and pressure is applied, it's important for everyone, especially managers, to know and focus on the strengths of each person," he explained. "It's important for everyone to contribute to the workload and be placed in a position where each can play to their strengths."
Read next: Identifying employee strengths in a crisis
Winsbury says employees "thrive" when constructive feedback is given, especially in challenging circumstances. In his experience, the key is to create an environment where regular constructive feedback is welcome.
"Constructive feedback should always inform, explain, coach and encourage," he continued.
"It's about having an open conversation while actively listening to what your employee has to say because the more we listen, the better feedback we can provide.
"With people experiencing fast transitions to working from home, it's essential to have a structure in place to have conversations regularly where feedback is one part of our engagement."
From day one, Winsbury claims Gallagher Bassett has had a strong culture of "developing [their] talent", meaning staff expect regular coaching, mentoring and feedback, which act as key pillars of the growth mindset that improves their performance and "ultimately opportunities for career progression."
"Taking into account the personality of the team member you're providing feedback to, and tailoring your communication based on this is important, as is focusing on areas for improvement, not on mistakes," Winsbury added.
"Our leaders also highlight and promote examples of great service and performance from within their teams to model the values and service that are integral to who we are and what we do."
The switch to a remote workforce has only further emphasised the importance of intelligent management, which involves identifying employee strengths.
Read more: How all leaders can contribute to the employee experience
When people are working in a remote environment, they don't have their usual team surrounding them. This can then lead to people reverting back to personality types, whether they be extroverted or reserved.
"Under duress an individual is more likely to revert to their natural inclinations, so innate risk takers will be more likely to take more risks, and risk-averse people will become increasingly risk averse," Winsbury explained. "Understanding the strengths and weaknesses of your team is essential in making sure you're encouraging risk-averse people to think through mitigation, and natural risk takers to think about risk and assess opportunities.
"Investing in the right tools and technologies is important to bridging this gap and ensuring that teams are able to stay connected and function cohesively despite being geographically separated."