BizCover reveals strength of Australian SME sector | Insurance Business Australia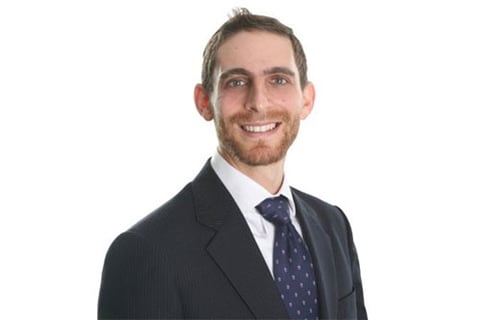 The sooner businesses bounce back from the coronavirus pandemic the better for brokers who don't want to see the companies they work with engage in the false economy of foregoing cover to save a few dollars while money is tight. It's encouraging then that despite the economic impact on SMEs from the global health crisis, new data has revealed the sector is already returning to "pre-COVID-19 levels."
That's according to BizCover, the Australian business insurance provider, which recently launched the COVID-19 SME Business Impact Index. The report's findings contradicted economic forecasts predicting a 10% contraction in the first half of 2020, and instead revealed signs of positive SME growth.
"Our data shows that after an initial shock at the onset and first two months of the COVID-19 economic crisis, SME economic activity is returning to pre COVID-19 levels – good news for Australian small businesses and their employees," chief financial officer Simon Schwarz (pictured) told Insurance Business.
"The sector is showing clear signs of recovery and growth," he explained. "Cancellation rates are back down to below pre-crisis baseline levels, and new business enquiries and sales are increasing to above pre-crisis baseline levels. That means that the number of SME businesses in operation is returning to normal levels and starting to increase."
Read more: FM Global sheds light on Australia's "strong foundation"
BizCover tracks the SME insurance market across the key indices of enquiries, new business clients, cancellations and renewals. The company has gathered data from SME customers utilising its online platform on a daily basis since the start of the crisis in February.
"Our indices are a measure of the volume of SME businesses that are in operation, not the volume of economic activity being conducted by those businesses," Schwarz explained. "While there may be a 10% contraction in economic activity through the economy as a whole, our indices show that the number of SME businesses re-opening or starting up is starting to grow, with that growth expected to continue in line with the growth shown in our indices.
"Additionally, we expect that a proportion of people who have been made unemployed through this crisis will start new businesses, which will also drive growth."
Most importantly from the industry's standpoint, however, Schwarz says they have observed an increase in SME businesses purchasing and managing their insurances online, with the work from home situation required by the lockdown accelerating the transition to an online digital economy.
However, the data also revealed some significant hits during the global health crisis.
"As the crisis kicked in and businesses closed their doors, the index saw a high level of cancellations that peaked at 83% above BizCover's normal rates just prior to Easter," he added.
Read next: Is the worst over? Chief economist on recession's impact on insurance
"Additionally, there were declines in enquiries and new business clients which saw respective dips of 41% and 53% below baseline levels at their lowest point during Easter. As Australia flattened the COVID-19 curve after Easter, the BizCover index started to reveal cautious optimism in the SME sector. Cancellations began to return to normal levels and enquiries and new business clients showed signs of an uptick."
BizCover CEO Michael Gottlieb, says he has observed a noticeable rebound in the company's enquiries and new business clients indices as the easing of restrictions has begun.
"New business sales have improved dramatically from the lows of early April and are now only 3% below the February baseline and enquiries are 11% above pre-pandemic levels," he said.
"It's a testament to the Australian spirit that many have found the strength to adapt, move forward and rebuild their livelihoods after such a difficult period. Many have found the silver lining in this economic and health crisis and used it to forge ahead as entrepreneurs in their own right."