How one strategic head stays on top | Insurance Business Australia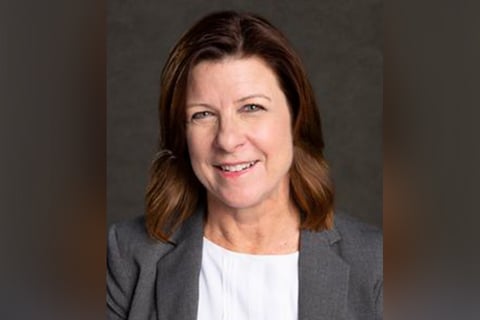 After more than 30 years in the industry – including lengthy stints in both the US and the UK – FM Global exec Lynette Schultheis (pictured) is easily among the most experienced insurance professionals currently operating in the Australian market.
As such, it's no surprise that Sydney-based Schultheis was included in the inaugural Insurance Business Global 100 – a list of esteemed industry figures who are making waves not only in their local markets, but also on the international stage.
Speaking about her inclusion, Schultheis said she was honoured to be recognised for her work from a global standpoint and said the support from both her family and FM Global had been instrumental to her professional success.
"I am fortunate to work for a company that is able to provide opportunities worldwide and a family that fully supports my career," she said.
"Based on the various roles I have held with FM Global and AFM around the world, I have been able to develop great contacts and I am not shy about collaborating and networking."
Just last year, Schultheis was made operations manager for FM Global's Australian business – now, she sets the strategic direction, executes corporate objectives and ensures compliance with local regulations. She is also responsible for underwriting, engineering, claims, finance and HR.
When asked how she manages to stay across such a wide range of responsibilities, Schultheis pointed to her team and said it would be impossible without a strong group behind her.
"It starts with empowering your people and trusting them to do their job but always taking the time to listen and support them when needed," she said. "I do not believe a leader needs to be an expert in every area but instead is the glue that holds the group together. A cohesive and successful operation requires communication among all departments which I strongly advocate to my staff."
With so many plates spinning, it's no surprise that there are some challenges, but, looking back over 2019, Schultheis said the past year has seen the insurance market evolve to become more disciplined.
"The insurance sector is a marketplace that many of our clients have not experienced and can find it difficult to explain to their board of directors," she said. "We strive to get to our brokers and clients early to explain the changes in the insurance market so that we can help them plan accordingly and provide them with assistance in explaining changes in the market to their board."
Schultheis also said that natural catastrophes have not been driving losses over the past few years, which has led to people erroneously letting their guard down.
"These types of losses are not a matter of 'if', but 'when'," said Schultheis. "Therefore, we continue to reinforce with our clients the need to prepare prior to the loss and offer physical protection solutions for wind and flood exposed locations, as well as providing assistance on developing emergency response plans."