How this underwriting company is supporting community projects | Insurance Business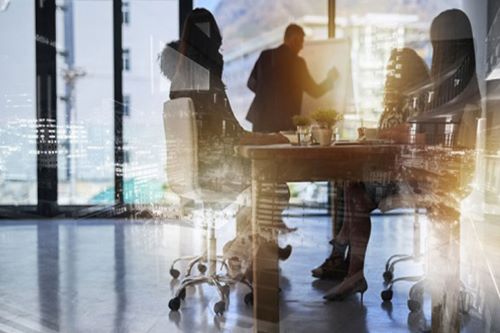 Though 2020 has been a tough year for the not-for-profit (NFP) sector, one underwriting company is, through its grant programme, determined to make 2021 a year to remember for many NFPs.
Established in 2014, Community Underwriting's Small Grants programme has returned 5% of the underwriter's annual surplus to its NFP clients that have renewed their insurance policies. The company recently announced the recipients of its grants for 2020, with 35 domestic and international projects selected for funding.
Since its inception, the Small Grants programme has, with the financial assistance of insurer partners Berkley Insurance Australia and Mitsui Sumitomo Insurance Company, channelled more than $4.8 million back into Community Underwriting's clients and shareholders in the NFP sector. This is in addition to the 70% of the company's surplus each year that is returned to shareholders as donations.
"Though we had nearly 20% more funds available in the grants pool this year, we also received a higher number of grant requests from a terrific range of not-for-profit projects," Community Underwriting's executive director, Graeme Berwick, told Insurance Business.
Read more: CEO on the need to give back to the community
The selection process is an all-hands-on-deck activity during which Community Underwriting employees read all grant applications before coming to the table with the projects they think are most deserving of funding. Though the process went digital this year, it didn't affect the level of passion whatsoever, according to Berwick.
"We were able to have spirited debates over Zoom about which projects should receive funding through this programme," he noted. "Everyone got quite involved in the selection process and I think you can see that dedication in our choices."
Some of the international projects awarded a grant included one that delivers COVID-19 care packages for families in rural Nepal caring for children with HIV, and a mobile library service in Cambodia that provides access to learning materials while also encouraging older students to become tutors and mentors.
On a domestic level, several community groups, aiming to provide African youths with motivation, ideas, and tools to attack obstacles such as becoming employed, received funding, as did another programme that collects coral fragments broken off by storms and other natural disasters, and reintroduces them to the reef to help the recovery process.
Despite the difficulties presented by 2020, Berwick was full of positivity ahead of the coming year.
"The breadth of these projects really shows the diversity of Community Underwriting's clients, and we're hoping that we can build upon this next year as we continue to grow," he said.