IAG: Everything you need to know | Insurance Business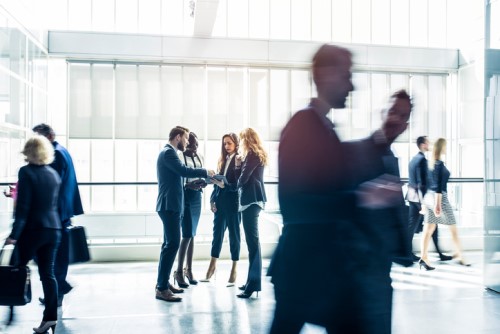 Headquartered in Sydney, Insurance Australia Group (IAG) is a multinational insurer which can trace its direct heritage back to 1920, when the National Roads and Motorists' Association (NRMA) started providing coverage to its members.
However, the firm only came to be a standalone insurer in more recent times – specifically, when NRMA demutualised in 2000, separating its road services and insurance operations.
The new NRMA Insurance Group was listed on the ASX and, in 2002, took on the moniker of IAG – now, the breakaway firm has the largest share of Australia's general insurance market.
IAG: Market penetration
While IAG is arguably the most well-known insurer in Australia, it's not a customer-facing brand but rather an umbrella organisation under which many other brands operate – these include CGU and Swann in Australia as well as State and Ami in New Zealand.
IAG's businesses underwrite over $11 billion of premium every year, selling a wide range of both personal and commercial products directly to customers as well as indirectly via intermediary channels, including insurance brokers.
In Australia, IAG's commercial products are sold under the CGU, WFI, RACV, SGIO and SGIC and Swann. Its business offering has a strong SME emphasis and a leading market share in rural areas.
Its commercial products cover motor fleets, property, construction and engineering, consumer credit, D&O, farm, crop and livestock, marine, professional indemnity and public and product liability – among others.
IAG: Innovation
IAG has also shown a clear commitment to innovation – in 2017, the firm announced the launch of Firemark Labs, an InsurTech hub in Singapore which is intended to connect the insurer to Singapore's global innovation network and entrepreneurial community.
According to IAG's website, the hub was launched to act as an "incubator" for IAG to work with top talent, start-up, research and technology partners to co-create new products and services.
A second innovation incubator was launched in Australia later that year, as part of IAG's strategy to generate customer-led and data-driven business growth.
IAG: Corporate social responsibility
IAG is the founding member of the Australian Business Roundtable for Disaster Resilience & Safer Communities, which was established in 2012, following an unprecedented number of severe weather events across Australia. In addition to IAG, members are the Australian Red Cross, Investa Property Group, Munich Re, Optus and Westpac Group, which all collaborate with governments and stakeholders to build more resilient communities.
The firm also has a strong focus on combatting climate change and, in 2018, IAG bolstered its Climate Action Plan and announced it would be holding members of its senior executive team directly accountable for results.
The Climate Action Plan scorecard outlines targets and deadlines around five key areas that include current and future actions to help mitigate climate risk.