IAG most exposed to NSW, Qld bushfire claims | Insurance Business Australia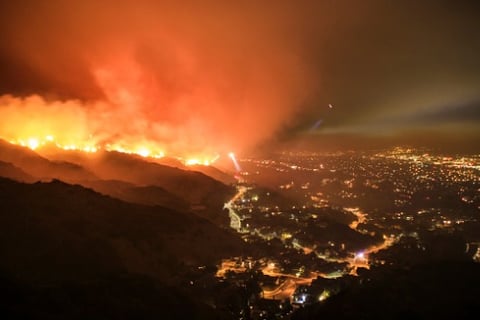 The devastating wildfires that continue to rage across New South Wales and Queensland are expected to incur hundreds of millions of dollars in losses over the next week, with one Sydney-based insurance giant most exposed to bushfire-related claims.
Read more: NSW North Coast bushfires declared a catastrophe
According to the Insurance Council of Australia, 150 insurance claims have so far been lodged from catastrophe areas; but the number is expected to rise when homeowners return to their properties to assess the damage.
IAG, through its brand NRMA, has the biggest financial exposure to the NSW bushfires being the dominant insurer in the state, including on the mid-north coast, which was covered by ICA's catastrophe declaration for the fires that have destroyed more than 150 homes since Friday, The Australian Financial Review reported.
Suncorp and its brands AAMI and Bingle, as well as other smaller insurers, will also have exposure to the more than 100 bushfires raging across the two states.
IAG, with a roster of brands including NRMA, CGU Insurance, and WFI Insurance, has so far received 76 claims, including 73 in NSW and three in Queensland, a spokeswoman for IAG said.
"With fire conditions expected to worsen across NSW, we're encouraging everyone to listen to the advice of emergency authorities and take steps to prepare their homes and properties," the spokeswoman told AFR.
A recent report by IAG and the US National Centre for Atmospheric Research found climate change would result in increased bushfire risk in all states, particularly in south-east Australia, where the frequency of extreme fire danger is expected to rise by up to 70% by 2050.
Mark Leplastrier, IAG executive general manager of natural perils, said the finding highlighted the need to invest more on resilience and mitigation planning "to ensure our infrastructure is able to withstand extreme weather, especially for cyclone and flood-prone regions," AFR reported.