Industry responds to recent bushfires | Insurance Business Australia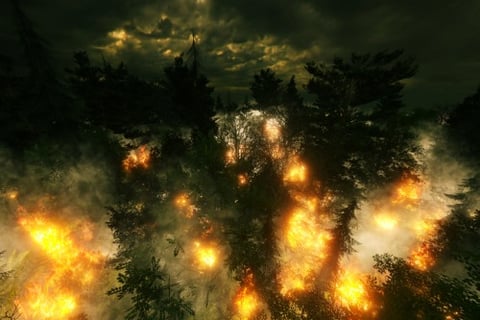 Major players from across the insurance industry have offered updates to customers, as bushfires continue to impact areas across Brisbane, Northern New South Wales, and beyond.
Gallagher was among the organisations first to comment, noting that bushfires have been putting residents and businesses at high risk.
"We strongly advise our clients to make safety their first priority and not to delay evacuating their property while they can do so," said Gallagher's head of claims, Adam Squire.
"We are closely monitoring the situation from a client perspective and have activated the Claims Catastrophe Plan on behalf of our clients," he added.
IAG also shared an update, confirming that it has already received 39 motor and property claims from customers under its NRMA, CGU and WFI brands.
"It is still early in the recovery process, so we are contacting our affected customers to offer support and assist them with lodging an insurance claim," said the insurer. "We will assess property damage once we have permission from the authorities to enter affected areas."
Mark Leplastrier, executive manager of natural perils for the insurer, also commented on the situation, saying it's highly likely we'll see more bushfires before the end of the year.
"We're seeing increased frequency and severity of major natural disasters in Australia, and with rising temperatures, it's likely that bushfire seasons will be prolonged and more severe as we head towards summer in ongoing drought conditions," he said.
Leplastrier also noted that, in areas such as Tenterfield and Stanthorpe, there is a three in four chance that the weather conditions will continue to be dry for the rest of the year.
"Bushfires increasingly are occurring outside of the traditional bushfire season which normally starts at the end of September," he said, pointing out that a similar situation occurred in August 2018 with bushfires in Tathra, as well as with the current bushfires in Queensland and Northern NSW.
"The bushfires we are seeing now are significant and are outside of the typical bushfire season," he said. "The increasing number of unseasonal or record extreme weather is telling us an inescapable truth, that climate change is happening and that it will continue to impact our communities financially and socially."
Suncorp, too, has reached out to customers, offering a financial assistance package to those impacted by the bushfires.
"Our experience with natural disasters in Queensland tells us that over the weeks and months ahead there will be a flow on impact to small businesses and others in these communities, so we extend our message of support to our small business and retail customers across the region," said David Carter, Suncorp banking CEO.