ICA calls for roadmap to reopening borders | Insurance Business Australia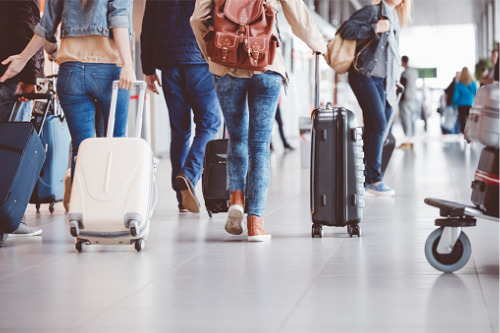 Insurance Council of Australia (ICA) chief executive officer Andrew Hall has called for a roadmap to reopening international borders to "enable insurers to plan to again provide […] crucially important service" to travellers.
In an opening statement before the House Economics Committee on Friday, June 25, Hall said insurance globally is currently described as a hardening market, with reinsurance becoming more difficult to obtain and risk appetite remaining low – impacting premium costs, according to the ICA.
"We are aware that the availability and affordability of some commercial lines of insurance for small- and medium-sized businesses have become challenging," Hall said. "In many of these categories, insurers themselves are under pressure to provide a profitable product, with gross loss ratios running at near 100%, so solutions are often difficult to determine."
As Australia recovers from COVID-19, insurers are keen to see a roadmap to reopen the country's international borders and those areas of the economy impacted by the pandemic, particularly travel and travel insurance, Hall said.
"A roadmap to reopening – with the confidence that once borders open, they will stay open – will enable insurers to plan to again provide this crucially important service to travellers," he added.
Read more: ICA calls on business insurance customers to submit claims
Hall highlighted that insurance is a key component of the economy – especially in Australia, where natural peril risks remain a constant reminder of the challenges Australians have in protecting their assets.
"While over the last 14 months, the Australian community has been focused on the pandemic. Since the devastating bushfires of 2019, we have also endured two major flood events, a category 3 cyclone, two destructive hailstorms, and a bushfire in the Perth Hills," Hall said.
Over the 24 months ended March 2021, insurer profitability was down 64% on the preceding two years – with the Australian Prudential Regulation Authority (APRA) revealing that the general insurance sector only made a profit of $19 million in the most recent March quarter, mainly due to the impact of recent natural disasters.
"Over the past three years, insurers have paid out more than $7.4 billion in natural disasters claims, with more than $5.4 billion paid out since the 2019 bushfires," Hall said.
"Insurers received more than 39,000 claims arising from the bushfires, totalling more than $2.3 billion. More than 95% of these claims are now finalised and paid, supporting those communities in their recovery."
Hall added that Australian insurers also took a hit from global trends influencing underlying costs, particularly reinsurance costs.
The ICA said it supports the Australian governments' renewed focus on investing in resilience, and it is committed to working with the government to strengthen the industry's confidence and integrity and ensure that insurance products fully meet community expectations.