ICA CEO urges Senate bushfire committee to "consider the impact of taxation" | Insurance Business Australia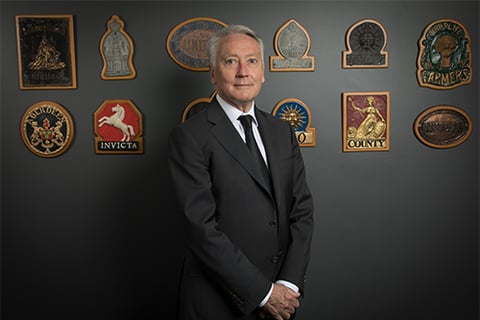 The chief executive officer of the Insurance Council of Australia (ICA) has called on the federal government to "consider the impact of taxation" on the ability of property owners to purchase adequate coverage for Black Summer-like bushfire events.
In his opening remarks to the Senate's Finance and Public Administration References Committee, ICA CEO Rob Whelan revealed that insurers have received 37,804 claims in relation to last summer's bushfires, totalling $2.34 billion.
Read more: Report reveals "peak" losses from Black Summer bushfires
"The good news is that, despite the duration and widespread impact of the fires, and logistical and resourcing complications caused by COVID-19, insurers have successfully focused their efforts on helping their customers," said Whelan. "Already, almost three-quarters of 9,227 residential building claims and 90% of 14,106 contents claims have been finalised. This means rebuilds are under way, repairs have been completed, belongings replaced and/or payments provided."
Whelan warned, however, that taxes – particularly stamp duties – are a "direct disincentive" for property owners from having an adequate amount of cover. This results in the burden falling on "governments and charities to help when things go wrong in a natural disaster."
Read more: ICA chief Rob Whelan: "Insurance is a necessity"
"Insurers price their premiums on the risks to an individual property, so higher-risk properties attract a higher premium. Of course, premiums attract GST," said Whelan. "But unfortunately, all state and territory governments – with the exception of the ACT – add a stamp duty of between 9% and 11%, which means households and businesses pay between 19.9% and 22% in tax on their insurances."
"We urge the committee to consider the impact of taxation on the capacity of bushfire communities to properly insure and to recover after bushfires."
Whelan also said that the insurance industry has "identified the need for improvements to land-use planning and building codes to ensure homes and businesses built in high-risk areas are more capable of withstanding the impact of extreme weather and bushfires."
"The ICA has provided submissions to the natural disasters Royal Commission and other inquiries that advocate for a large increase in federal and state government funding for mitigation and resilience programs," said Whelan. "Where risk is reduced through these projects, insurers are willing to slash their premiums, and we have many examples where high-risk communities are paying less for insurance following government investments in mitigation."