ICA pushes Victorian government towards disaster prevention | Insurance Business Australia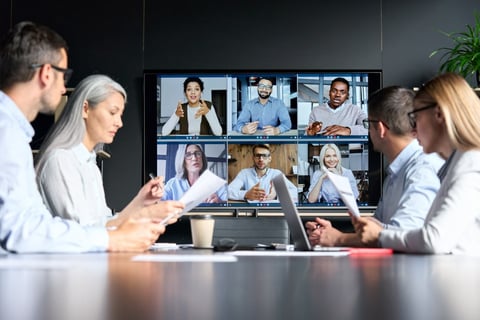 The Insurance Council of Australia has continued its push for the Victorian government to prepare rather than repair natural disaster-stricken communities, arguing that relying on insurance payouts has become unsustainable.
Australia's representative body of insurers reiterated its clamour for government to invest in disaster preparation and prevention – this time in Victoria, where severe and continuous floodings have driven thousands of Aussies from their homes since October2022. It called out the government for relying too much on post-severe weather event insurance payouts, a practice the council said would bleed insurers dry.
Floodings in NSW and Queensland throughout February and March set Australia back by $5.7 billion in insured losses alone, making them the most expensive disaster in Australia's history.
New #data from @ICAUS shows the #insurance bill for #storms & #floods since January 2020 has topped $12.3B, with the February-March floods now the most expensive natural #disaster in Australia's history. https://t.co/SDb7PAsH2w pic.twitter.com/QYHJZCNgyD

— Insurance Council of Australia (@ICAUS) November 30, 2022
Eleven months after the floods, around 53,000 claims – or 20% of all insurance claims from the disaster – had yet to be resolved.
National Insurance Brokers in Horsham director Abbie Wilson told ABC News she saw insurance premiums shoot up by as much as 30% because of the floods. There was no way around it, however, as these premium increases were necessary for the viability of insurance as a product given the sheer number of claims lodged with providers and the increasing costs of reconstruction, labour, and supplies.
Insurance Council of Australia public affairs general manager Mathew Jones said government investment in natural-disaster preparation would "put downward pressure on insurance premiums as well as protecting properties".
@ICAUS welcomes @NSWLabor's commitment to no new developments on #Sydney #floodplains ahead of next year's #NSW State Election. We encourage the same approach statewide & across Australia to better protect communities from #flood. #auspol pic.twitter.com/2yLa4w00tB

— Insurance Council of Australia (@ICAUS) November 18, 2022
In a recent meeting with Federal Ministers Murray Watt and Stephen Jones, the Insurance Council of Australia said insurers were suffering under the weight of financial pressure since the Black Summer bushfires of 2019, the first in a string of increasingly common and increasingly severe extreme weather events, including a dozen officially declared insurance catastrophes.
In the previous year alone, affected Australians lodged more than 277,000 disaster-related claims across four declared insurance events nationwide, totalling $6.37 billion, ABC News reported. Research by the Insurance Council of Australia revealed that insurers paid out $3.8 billion to date.
And this cost has been passed on to consumers, Jones reminded the Victorian government.
"The policies of the many pay out the claims of a few," Jones said.
"That principle has been around [in] insurance for a long, long time."
Jones feared the trend of relying on insurers to recover Australians' extreme weather losses was not sustainable. He suggested the Victorian government instead invest in preparing communities better from flooding with projects like flood levees, sea walls, shelters, and evacuation centres. Something as simple raising houses or requiring electrical and plumbing to stay above expected flood lines could reduce the cost of repairs after a flood, Jones said.
Jones also said that building codes needed to be strengthened and made consistent across states, as current developers were not required to take into consideration the resilience of new homes in flood-prone areas and could get right into construction despite any risk.
The Insurance Council of Australia also wanted state governments to make insurance premiums more affordable by removing taxes such as stamp duty.
"[Stamp duty] only makes insurance more unaffordable at a time when more and more people are relying on their insurance to recover from these worsening events," Jones said.
"Climate change is making extreme weather worse," he told ABC News. "That's why we need to think about this differently and invest the money we need to – to better protect homes and communities."