ICA urges governments to act on building industry crisis | Insurance Business Australia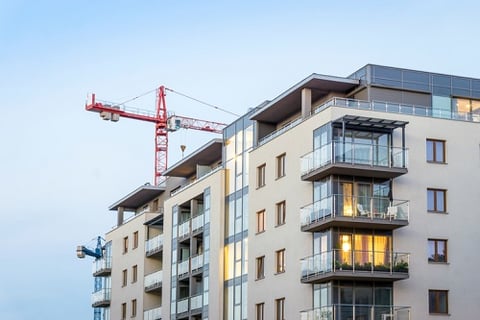 The Insurance Council of Australia (ICA) has urged state and territory governments to take a nationally consistent and collaborative approach to resolve the building and construction sector crisis.
Read more: Industry lawyer warns of "insurance crisis"
The peak industry body called for the urgent implementation of all 24 recommendations in the Shergold-Weir Building Confidence report, to resolve the significant systemic deficiencies within the building industry and with compliance and regulation.
Read more: Building ministers call for Australia-wide approach to tackle the cladding issue
"The building certification regime in many jurisdictions is flawed," said Karl Sullivan, ICA general manager of risk and disaster planning. "This is a national issue and requires national consistency, which is the public position the Insurance Council took when cladding issues arose following the Grenfell Tower tragedy.
"Recent events show the construction industry's problems go far deeper than the use of flammable cladding and other non-compliant materials. Current risk management regimes in construction are clearly failing to prevent avoidable and significant losses. Partial and piecemeal fixes by governments are not going to restore public and insurer confidence in the construction sector."
Read more: Dodgy building products could cause higher premiums, non-coverage - ICA
Sullivan said that without a consistent approach to detecting and rectifying flammable cladding, insurers are reassessing the pricing and availability of professional indemnity (PI) insurance for building certifiers and other building professionals.
The ICA leader noted a recent PwC report which revealed the professional indemnity insurance market for building surveyors and certifiers had been losing money all this decade, with more than $3.40 paid in claims for every dollar collected in premiums.
"Insurers play a crucial role in the building industry, but they are at the end of the risk management chain. The situation is unsustainable," Sullivan said. "Many insurers are reluctant to continue to provide unrestricted PI products to these professionals unless the key issues – flammable cladding and significant defects in building, including the compliance regime failures that have contributed – are addressed by governments and the building and construction sector."
ICA and its members had been consulting state governments on cladding and other building industry issues for more than two years. As part of this process, a Residual Hazard Identification Protocol had been developed to help building owners and experts evaluate the risks posed by the use of flammable cladding and other non-conforming building products.