icare welcomes review findings into Nominal Insurer | Insurance Business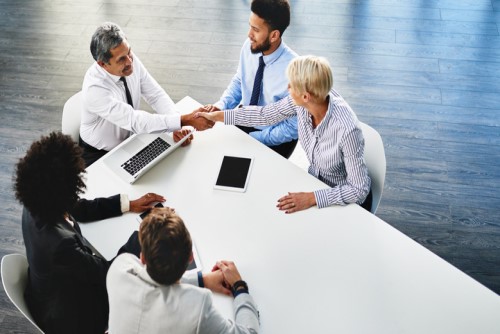 Insurance and Care NSW (icare) has acknowledged the concerns raised in the review report into the Nominal Insurer (NI), as it reinforces its commitment to delivering a fairer, sustainable, and customer-centric workers' compensation scheme.
John Nagle, icare NSW CEO and managing director, said the review came as the workers' compensation scheme was undergoing "ambitious" transformation of its service, operating and governance models for both premium calculation and collection, and claims management.
Read more: John Nagle, Interim managing director and CEO, iCare
"We accept that we underestimated some of the challenges of implementation, which have resulted in a poor experience for some customers, which is regrettable," Nagle said.
Nagle expressed confidence, however, that the NSW organisation would be able to address the concerns raised in the report, as it moves into a more stable period.
"This includes the stabilisation of our claims management and policy technology systems; and the introduction of authorised providers of our claims management system to provide choice for our large customers," Nagle said. "In addition, we are reviewing an industry-based approach to support small to medium-sized businesses and will provide more detail on this option in the new year. These improvements are already translating to better results as demonstrated by the recent uplift in our 26-week return to work rate to 82% (October 2019), premium billing processes and net promoter score.
"We will continue to work with the State Insurance Regulatory Authority (SIRA) and our customers on further improvements. We have also been proactively engaging with those that provided a submission to the review through our recently appointed customer advocate to gain deeper insights and better address their concerns. These findings will be available early in the new year."
icare backed 11 of the 13 recommendations, proposing steps to implement them in cooperation with SIRA; but said the other two – recommendations 4 and 12 – are not matters for icare and will require action by SIRA and the NSW government.
While icare agrees with the relevant findings of the report, Nagle said it was disappointing it didn't present a true reflection of the overall performance of the NI and omitted some key facts.
"It is disappointing that the report links the funding ratio deterioration to the establishment of icare and the design of the claims model," Nagle said. "We do not support this. Funding ratio changes from June 30, 2015 are largely the result of legislative and regulatory reforms, and the external economic environment. The scheme remains in a stronger financial position compared to its historical performance, which has allowed us to return $1.47 billion in premium discounts to employers with the safest workplaces, as well as nearly $1 billion through operating and claims-related savings. We will continue to closely monitor the funding ratio to ensure that it does not impact on future financial sustainability."
Nagle also noted that while the report provides extensive coverage of employer feedback, the voice of injured workers was largely absent.
"Our focus has always been to balance the needs of employers and injured workers to create a fairer system," Nagle said. "While we have clearly delivered on many of the needs of injured workers, we need to balance the employer value and engagement."