Industry execs discuss brokers' future | Insurance Business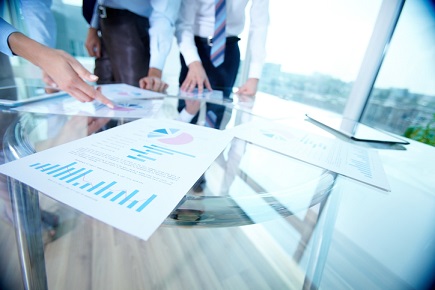 Speaking at the 2017 RIMS Risk Forum Australasia, held in Sydney last week,
Noel Condon
, CEO of
AIG
in Australia, said that advice is key to a broker's value proposition, even in the face of rising automation and commoditisation.
"Insurers are not in the business of giving advice, that is the broker's job," Condon said. "When we [as insurers] try to get into that, which we have in the past, it is extraordinarily time consuming and we are not good at it."
Willem Van Wyk, CEO of
Allianz
Global Corporate and Specialty in the Pacific, said that advice will continue to be an important aspect of the broking business model but noted that technology will still have an impact on the market.
Search and compare insurance product listings for Insurers from specialty market providers here
"I do believe there are certain parts of industrial insurance that can be automated but there will definitely be a part where human interactions still have to be," Van Wyk said. "I believe brokers have a big future in that and they do provide advice. They are there for the client, they market the client's business but their role might change a little bit."
While much has been made of the level of disruption to be expected in the small to medium sized business market,
John Donnelly
, head of placement for Asia-Pacific at
Marsh
, said that although the corporate market seems safe now, disruption is "creeping up". Meanwhile, Catherine Carlyon, head of claims Asia Pacific at
XL Catlin
, said that the industry will increasingly have to look beyond its own borders to gauge progress.
"Rather than wanting to improve in increments and looking at our current competitors, which is our baseline, we also have an eye to what will be the disruption coming into the market," Carlyon told attendees.
Condon said that the threat of a business from outside the industry, without any of the negative connotations consumers often place on insurance as a sector, is a very real one.
"If we are complacent that is going to happen," Condon continued. "It is all about claims capabilities, whether it is on property, liability or financial lines. If we can take care of customers and give them confidence in our abilities then those potential 'clean skins' that come in may find it difficult to take us on."
Van Wyk stressed that it is not just brokers that need to carefully consider their place in the insurance value chain, as other industry participants face challenges.
"You could also ask is there a future for the underwriters because the broker often owns the data of the client, and with that data they can just go and sell that into the financial market and get cover as well," Van Wyk continued. "So there are a lot of different movements at the moment but if you look at the next 10 or 20 years, we all still have a role to play – it just might be in a different way."
Related stories:
Marsh discusses market outlook
AIG discusses tech strategy