Industry response to new climate change law | Insurance Business Australia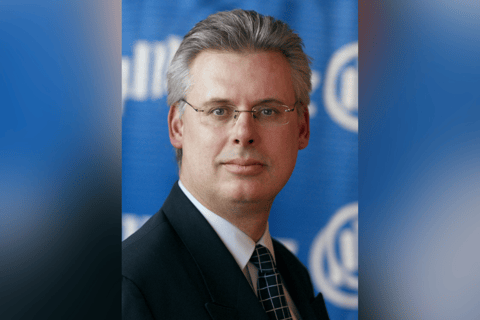 Yesterday afternoon, the federal government's Climate Change Bill passed the Senate and is now set to become law. Following a debate, senators approved the bill by 37 votes to 30. The Insurance Council of Australia (ICA) has long called for federal government policies that promote long-term resilience and mitigation of climate impacts.
The bill gives Australia a new, legally binding greenhouse emissions target of 43% reduction from 2005 levels by 2030. The former government's target of net zero by 2050 is also now set in federal law.
The Bill requires an annual climate change statement to be tabled in parliament and gives the Climate Change Authority the role of advising the government on future greenhouse gas emissions reduction targets.
"The message to investors is that Australia is open for business," said Energy Minister Chris Bowen when the bill passed.
Insurance Business reached out to industry stakeholders for their reaction to the new law.
"Allianz welcomes the passage of the government's bill to legislate Australia's commitment to reduce its greenhouse gas emissions by 43% by 2030," said Nicholas Scofield (pictured top), chief corporate affairs officer for Allianz Australia.
Scofield said his company "stands ready" to support this target by reducing its own operational emissions, the emissions from its investments and through its underwriting of personal and commercial insurance.
Allianz is a founding member of the Net Zero Insurance Allianz (NZIA), founded in the lead up to last year's COP 26 United Nations Climate Change Conference in Glasgow.
Scofield said under the NZIA, his firm has committed to net zero emissions from its business by 2050 and to setting interim five-yearly emissions reduction targets starting in 2030.
"Allianz looks forward to working with the government on the practical implementation of these initiatives to minimise and mitigate any potential disruptions to the availability and affordability of insurance that may arise," he said.
Read next: COP26: Allianz leads the industry in climate change fight
According to the Insure Our Future campaign's latest ranking of 30 leading insurance companies on their policies towards insuring and investing in coal, oil and gas, Allianz ranked number one for ending fossil fuel insurance.
***Please put picture of Daniel Berry here*****
Daniel Berry (pictured immediately above) is an insurance broker with Dudgeon Berry Insurance Group based in Lismore. His family run brokerage serves clients across South East Queensland and northern NSW and was on the frontline of the February/March east coast floods. Their Lismore office was inundated by the flooding and was only able to reopen in June.
"It's very encouraging news," said Berry about the new climate law. "After what our communities have been dealt this year with the catastrophic floods, I'm thrilled to hear that government is committed to meaningful change and that we now have some targets to achieve."
Berry said the Climate Bill was an important starting point for a national conversation.
"We have so much knowledge from various sources and that does include discussion with communities affected by extreme weather events," he said. "We already have a wealth of information that can be utilised in making important changes and it is encouraging to see some states already moving forward with some of these."
Berry said bringing these knowledge sources together at a national level would provide "much more strength" in tackling climate change.
Read next: Broker update from the Lismore flood disaster
The new Climate Bill's parliamentary journey was not without drama.
Key crossbench support came from independent Senator David Pocock who backed the bill after securing some amendments.
"While I'd like to see more ambition, climate scientists would like to see more ambition, millions of Australians would like to see more ambition – 43% is certainly an improvement on where we were 12 months ago," he said.
During the senate debate, Pocock expressed frustration at what he called "bullsh*t" climate science scepticism. He withdrew the remark after a request from the speaker.
Opposition leader Peter Dutton has criticised the law.
"Labor's legislation will deny the government important policy options, placing Australia in an inflexible position," he said, at a mining conference in Canberra. The former government had a lower non-legally binding target of a 30-35% emissions reduction.
For some years, the Australian insurance industry has called on all Australian governments to address climate change impacts. In 2021, major insurers – Allianz, Aviva, AXA, Generali, Munich Re, SCOR, Swiss Re, and Zurich Insurance Group – committed to transitioning their insurance and reinsurance underwriting portfolios to net-zero greenhouse gas (GHS) emissions by 2050.
On Thursday, the Insurance Council of Australia (ICA) released new research showing that extreme weather events over the past 12 months cost every Australian household an average of $1,532, a figure expected to jump to $2,500 a year by 2050.
ICA CEO Andrew Hall said the Insurance Catastrophe Resilience Report contains "stark reminders of the urgent need to invest in strengthening our communities against worsening extreme weather."