Industry steps up for mental health month | Insurance Business Australia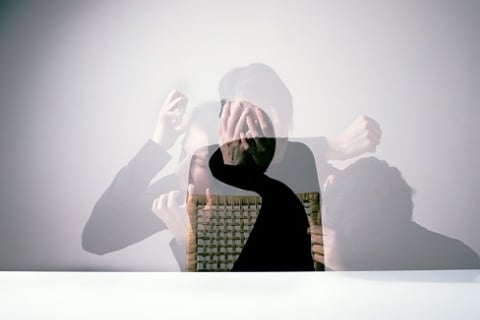 While much of insurance involves sitting at a desk, usually in a reasonably comfortable office, the industry actually comes with its fair share of stress – and it often takes its toll on brokers.
In fact, last year's Financial and Insurance Services Industry Profile Report from SuperFriend found that stress and poor mental health were prevalent within the sector.
According to the report, nearly half of all financial services employees (47%) are experiencing ongoing stress in their job – a 9% jump on the national average. Furthermore, 44% of those working in the industry said they'd left a job due to a poor mental health environment and only half said their employer makes enough time to take action.
It's an issue which is being put under the spotlight once again this month, as October marks Mental Health Month in NSW with other states observing Mental Health Week during the same month.
"This awareness month encourages all of us to think about our mental health and wellbeing, regardless of whether we may have a lived experience of mental illness or not," reads the NSW website. "This month also gives us the opportunity to understand the importance of mental health in our everyday lives and encourages help seeking behaviours when needed."
Solution Underwriting is among the organisations which has been making a focussed effort to support the mental wellbeing of its partners – not just during October, but throughout the year.
Speaking to Insurance Business, director Anita Lane said Solution has been running a series of wellness seminars, covering topics such as sleep, nutrition, fitness, wellness, meditation, and stress.
"We all work in a fast-paced environment where we sit at our desk for many hours and I wanted our staff and our brokers to have a few key tools in their toolkit when it comes to personal wellbeing and these workshops are the perfect forum for it," said Lane.
"We believe in a good work/life balance and this can only be achieved if you are aware of your wellness," she added, noting that Solution has received "fabulous" feedback from broker participants, who have been attending sessions in-person as well as via Zoom.
Lane also suggested that the insurance industry could be doing more to support the health and wellbeing of those within the profession.
"I think there's still an expectation for people to be at desks at 8am – 6pm and even eat their lunch at their desk," she said. "But we encourage our staff to consider nutrition, movement and good sleep patterns to make them efficient in their roles."
While there may still be room for improvement across the industry, there are a growing number of firms taking action when it comes to mental wellbeing.
Commenting on the impact major loss events can have on staff, Gallagher's head of claims said it's undeniable that they can take their toll.
"Everyone is individual in terms of how they react and how they deal with things, but we give our people a lot of support, they can access an employee assistance program where they can independently talk to someone if they need to," he said.
"We're particularly supportive of our claims team, checking in with them all the time to ensure they're OK because of the impact of it," he added.
Squire also said the brokerage is very selective about which employees it sends to support customers on the ground, as the task can be much tougher than many anticipate.
"We only send people who we know are ready to deal with that confronting situation," he said. "Everyone thinks it must be really exciting to go and help clients through this but it's actually not – it's a horrendously exhausting and emotionally difficult thing to do, so we support them through making sure they get the right sort of breaks and take time out."