Insurance bill for Sydney hailstorm reaches $1.27 billion | Insurance Business Australia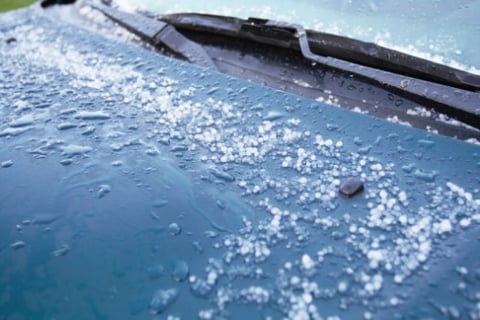 The insurance bill from the catastrophic hailstorms that hit Sydney, Central Coast, and South East Queensland on Dec. 20 has now reached $1.271 billion, with nearly 50% of the 136,424 hailstorm-related insurance claims now resolved, according to the Insurance Council of Australia (ICA).
Read more: NSW hailstorm damage bill hits $670m
ICA's latest figures showed that so far, almost 50% of 30,738 residential building claims have been completed, and more than 41% of 94,822 motor vehicle claims have been closed.
"Insurers have made rapid progress over the past 17 weeks to get families back into their homes and motorists back on the roads, despite the enormous pressure on builders, tradespeople, and smash repairers," said Campbell Fuller, ICA general manager of communications and media relations. "Sydney was hit by several severe early summer storms, which had put the motor vehicle and home building repair supply chains under pressure before the Dec. 20 storm hit. Insurers are focused on working with property owners to agree on scopes of works, particularly for repairable roofs, in line with their policies. The industry has been harnessing available repairers, tradespeople, and builders who are qualified, reputable, and competitive, to undertake and complete outstanding work."
The NSW hailstorm was the first of the three summer catastrophes declared by the ICA. The other two were the monsoonal deluge that struck Townsville in February, resulting in $1.132 billion in insurance losses from 27,355 claims, and the Bunyip bushfires in late February, which incurred $19.6 million in insurance losses from 365 claims.