Insurance bosses react to snap lockdown in Queensland | Insurance Business Australia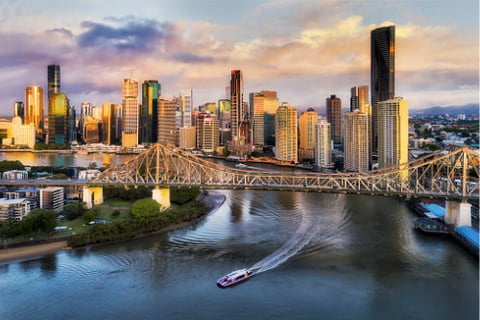 Over the weekend, Brisbane, Ipswich, Gold Coast, Lockyer Valley, Logan City, Moreton Bay, Noosa Shire, Redland City, Scenic Rim, Somerset, and Sunshine Coast all entered a snap lockdown effective until August 08 at 4pm (originally only until August 03 but it has been extended). Here, affected bosses share their experiences and insights with Insurance Business.
"From an operations perspective it's quite straightforward for us," said Trade Risk Insurance Brokers managing director Shane Moore (pictured immediately below), whose employees came into the office yesterday (August 02) to collect their gear and by 9am were all back online.
Moore's camp just recently left Trade Risk's office in Albion, where the company operated for four years, before moving to bigger premises in Hendra. The MD highlighted the fact that their systems and phones are all based in the cloud, making it "relatively easy" for the broking firm to respond under the circumstances.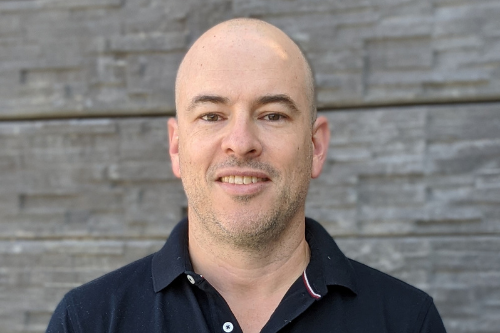 "From more of a business perspective," Moore added, "I'm relatively confident since we made it through last year's lockdowns unscathed. Having clients across the country means the individual city and state lockdowns have less of an impact, and construction seems to be somewhat immune to the effects of lockdown.
"Overall, it's not ideal and I'd much rather have the team together in our new office, but we're in a pretty good position. I certainly feel for the brokers who are more exposed to sectors such as leisure and hospitality. Hopefully the snap lockdown has the desired effect and we're out of it soon."
Meanwhile, also "very much open for business" with minimal impact to how they trade is Loganholme agency Lion Underwriting.
Managing director Kurt Nilsen (pictured immediately below) told Insurance Business: "Our priority is to ensure the well-being and safety of all our staff. They are all working from home, just as we have done in past lockdowns. If they have any symptoms or are not feeling well, they are to get tested and notify us."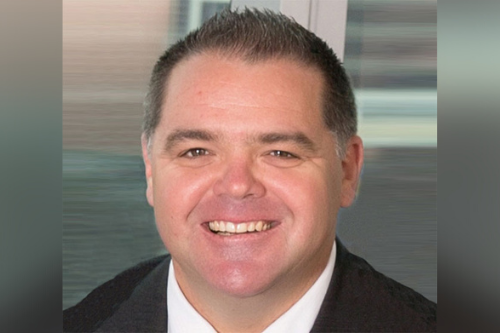 Nilsen added that mental health is paramount as well, and that is why they check in with everyone and have regular team calls, in addition to a group chat set up for ongoing discussions.
He went on to note: "All staff have full remote access, our data phone system is diverted, and we have our 'live chat' via our website. This will ensure that we provide an uninterrupted service to our valued broker clients. Our recently updated website contains our product info and contact details of all our staff, easily accessible for brokers.
"Where an insured is impacted or they have questions or concerns, their broker can contact one of our team and we will do our best to assist, as we did last year and in each of the lockdowns we have been through."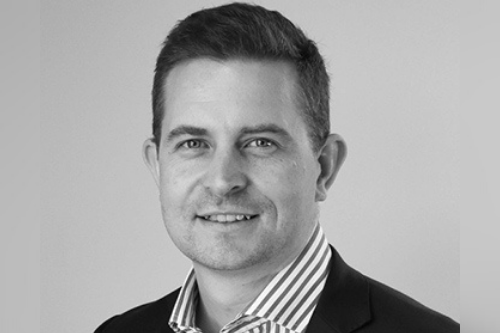 Insurance Business also heard from Professional Risk Underwriting (ProRisk), which has offices in Melbourne, Sydney, and Brisbane. Executive director Hamish McDonald Nye (pictured immediately above) believes it's important to focus on what one has control over.
He stated: "Our insureds, broking partners, and staff in Southeast Queensland now face similar challenges to those endured by Sydney and until recently Melbourne, with a lockdown announced by the Queensland state government on Saturday, July 31.
"This ongoing challenge continues to remind us of the indiscriminate damage to mental and physical health as well as livelihoods caused by the pandemic."
According to McDonald Nye, ProRisk's Brisbane line-up is now working from home, along with the Sydney team and half of the Melbourne unit. He cited the critical role played by technology, while also highlighting the functionality of the ProBind platform that allows brokers to obtain quotes any hour of the day.
"I believe these circumstances have created a shared understanding of our partners and insureds' challenges, and there is a determination by our staff to support our colleagues and clients through this," the executive director went on to say.
"There really is no choice but to focus on what we can control as a business and as a community. Our ability to adapt, to persevere and show compassion for one another, just as we have done before, now takes precedence."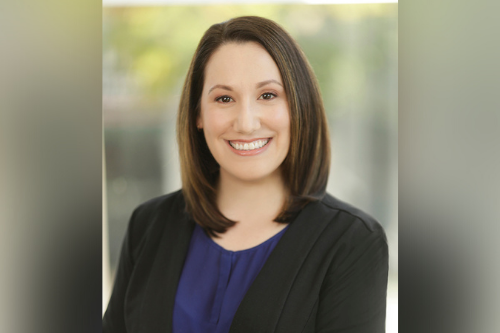 Stellar Insurance Brokers director Kirsty Dowell (pictured immediately above), meanwhile, conceded that the snap lockdowns "cause a bit of disruption" to their work rhythm as the Albion roster typically works in what she described as a "very collaborative" environment.
Dowell noted: "We adjust to working on Teams and have a morning meeting at 9am to run through what each of our priorities are for the day and then just touch base throughout the day as we need to.
"All our team is set up to work remotely, so it's pretty much business as usual these days as we continue to focus on servicing our clients and aim to have a seamless transition from our clients' perspective."
It is her hope, though, that as more Queenslanders get vaccinated, that the need for snap lockdowns will become "a thing of the past".
"However," added the broking executive, "we recognise things can change very quickly, and for our business to continue to be successful we just need to be as agile and as innovative as we can be. This will always be a moving target as we continue to always look for ways to improve our internal processes and our service delivery."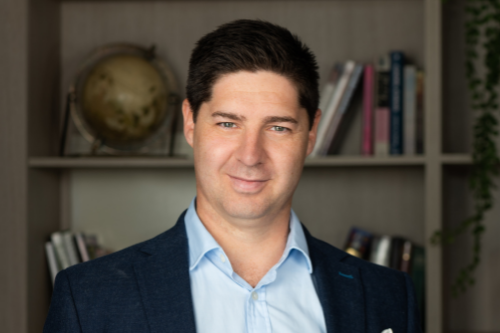 Also prepared for such eventualities is Brendale-based High Street Underwriting Agency, whose chief executive Blair Whittle (pictured immediately above) told Insurance Business: "Our business has already adapted to catering for snap lockdowns over the last 12 to 18 months. All of our staff have laptops, we have a new phone system, and Teams meetings are the norm these days.
"Some of our staff prefer face-to-face interactions with others and, depending on the length of the lockdown, they may start to suffer psychologically if it continues. We have tried to alleviate this concern by offering all staff a free counselling service and by trying to communicate more often via messaging and video chats."
For Tony Venning (pictured immediately below), managing director at Crucial Insurance and Risk Advisors, the lockdowns will have a significant impact on businesses in Queensland.
"Business owners should start planning and implementing ways to mitigate risks and any reduction in revenue that could occur as a result of lockdowns," asserted Venning, whose offices include those in Brisbane and the Sunshine Coast.
"We have seen a number of clients pivot or diversify their products or services so they can continue to trade through a lockdown – for anyone considering such a strategy, it is important to ensure that your insurance responds to any changes in business activity. If you are in any doubt, you should talk to your broker to ensure you are adequately covered."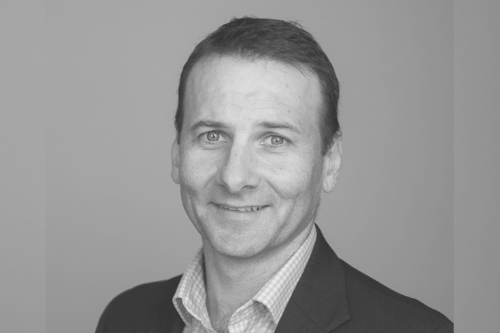 Venning warned that businesses may also be exposed to additional risks, such as those related to cybersecurity, when employees are accessing an organisation's network remotely.
He said: "Business owners should consider having cybersecurity systems in place, such as multi-factor authentication, to provide protection for those remotely accessing their network.
"If a business's premises are shut down for an extended period, then extra attention should be paid to housekeeping, fire, and security controls. In particular, proper waste disposal of perishable goods should be appropriately managed."
Like his peers, Venning also stressed how important it is to prioritise staff mental health and well-being. "Taking time to consistently make sure your team members' mental health is supported through this difficult time is essential," stated the MD.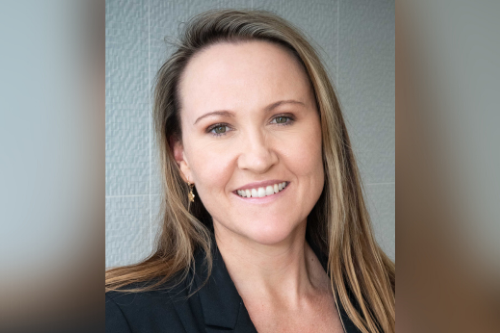 Clear Insurance managing director Lisa Carter (pictured immediately above), meanwhile, has something to be thankful for.
She told Insurance Business: "We are fortunate in Queensland that our Premier responds to COVID cases swiftly and we find ourselves in lockdown, that's now been extended to 4pm Sunday, August 08. Our team can easily and quickly transition to working from home, and it's business as usual in servicing our clients.
"Our hospitality clients are deeply affected by lockdowns; however, many of them manage to keep cash flow alive by changing their business to a take-away service model. I would predict there will be a further extension given the low vaccination rates and growing list of exposure sites, including many schools."
Carter, whose brokerage is in Ascot, also stated that lockdown periods, while challenging, can be an opportunity to connect and communicate with clients virtually and strengthen relationships.