Insurance broker on beginnings, taking the leap, and rolling up his sleeves | Insurance Business Australia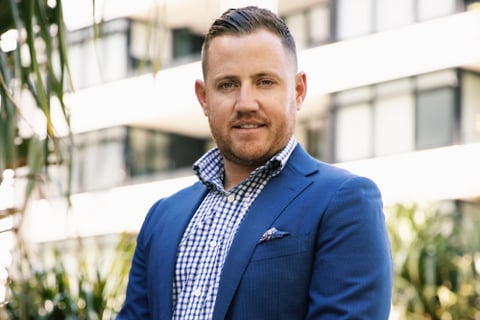 It was about one and a half decades ago when, like many others, Dean Bowen (pictured) fell into the world of insurance. Taking up his commerce degree while working in a pub at the time, Bowen was advised by his father to dip his toes into the corporate realm by looking for a job with a bank, a superannuation firm, or an insurance company.
Speaking with Insurance Business, the founder and managing director of Caringbah-based DLB Insurance & Risk Solutions took us back to how it all began and talked about putting in the hard yards day in and day out.
"It so happened that about 10 minutes up the road from where we were living at the time, there was a call centre for a direct insurer there that was part of IAG (Insurance Australia Group)," recalled Bowen. "I knew someone at university who had worked there previously and I reached out to them, and they put me in touch with the right people.
"That was almost 15 years ago now, and I ended up sort of starting there and then just working my way up the company and around the company while I finished my degree up until the time I left."
In 2017, Bowen made the bold decision to go it alone and set up his own brokerage through Community Broker Network (CBN).
Lifting the lid on the move, he shared: "I could have climbed the corporate ladder and stayed [at CGU Insurance] and had a good career there if I wanted to. But, at the end of the day, I wanted something of my own. I wanted to have my own business and forge my own path.
"I actually was sort of helping out a lot of my friends at the time, who were tradespeople, with just a bit of general advice when it came to their insurance. And one of my mates said to me, 'Why don't you go out on your own? You could do insurance for a lot of our friends and their family businesses and stuff like that.'
"So he encouraged me to take the leap, and that was it. That was over four years ago now, and here we are; a lot has happened between now and then."
While his transition into CBN – the authorised representative (AR) network that was acquired by Steadfast Group from IAG in 2018 – was a smooth one, given that Bowen looked after the network during his time as a business relationship manager at CGU, the AR principal's foray into insurance broking had its share of birth pains.
Referring to the early days of DLB, Bowen noted: "In the first 12 months, I probably had a lot more bad days than I had good days. If I was a broker before I went out on my own, I probably would have found it a little bit easier because I would have had broking experience behind me; whereas in my particular case, there was so much to learn.
"I had an idea about broking and I'd done all my qualifications, but I still had to learn about insurers and what each of them did, appetites, compliance, and everything else that comes with it. I was learning how to be a broker and at the same time I actually had to learn how to run a business. So, I had double the amount of learning to do."
With the added pressure of starting from scratch and not having an existing client base, Bowen conceded it had been particularly challenging. However, it doesn't sound like he would have done it any other way.
"It was very difficult, that first 12 months, but I think if you can get through that first 12 to 18 months, you can make it on your own," said Bowen, who is also the managing director and 50% owner of Hardline Insurance Brokers. A corporate AR of CBN, Hardline Insurance Brokers came to life in the middle of 2019 as the general insurance arm of financial planning business Hard Line Wealth.
Acknowledging the hardships of leading two brokerages, the "constantly busy" insurance boss highlighted the contributions of his employees and business partners.
"We've got staff that are employed across DLB and Hardline Insurance Brokers," said Bowen. "I'm lucky to have great broking and claims staff who work across both businesses, and have made significant contributions to the success of both firms.
"Everybody knows their role and what they need to do each day, which means we can all work together towards a common goal of servicing our clients and better educating them when it comes to insurance and risk. In the last 12 months, in particular, we have focussed on utilising the individual strengths of our team as best as we can."
He continued: "My partners in the Hardline side of things are actively promoting our general insurance offering to their existing client base and introducing new opportunities to the business, which requires a lot of attention and work – we all play our part."
That leaves the managing director to focus more on the customer-facing side of his companies, which are consistently receiving new enquiries and picking up clients.
"There's always opportunities," Bowen told Insurance Business, "the phone's always ringing. I just have to keep an eye on the workflow and make sure that all the clients are getting serviced correctly and that we're well-resourced enough across both businesses.
"And I'm just not afraid to roll the sleeves up and do the hard work and put in the hours – even if that's up to 80 a week in peak periods – that need to be put in to make it a success."