Insurance CEOs swap suits for sleeping bags | Insurance Business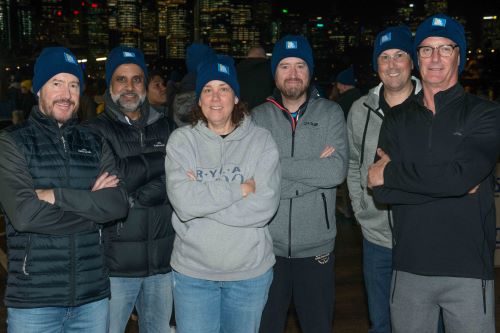 From left right – Scott Leney, Marsh. Raj Nanra, IQumulate. Melanie Slack, Swiss Re. Ken Keenan, Pen Underwriting. Tim Plant, Zurich. Anthony Piper, Berkley Re.
Some of the biggest names in insurance swapped their suits for sleeping bags last week, as they participated in the annual Vinnies CEO Sleepout.
Now in its 14th year, the event sees over 1,600 senior executives sleep outside on one of the coldest and longest nights of the year – all in an effort to raise funds for the essential services Vinnies provides to vulnerable people.
Nine cities hosted events on Thursday, June 20 – with Perth and Geelong set to hold theirs later this week – and the total figure raised nationally has already topped $7.1 million.
In Sydney, over 370 CEOs were met with scattered showers and temperatures as low as 8° - among them, a cohort of familiar insurance faces.
Steadfast CEO Robert Kelly returned to the event for a second time this year and was once again named Sydney's most successful fundraiser, bringing in an impressive $65,558 for Vinnies.
"I was so enthralled by it, I said I had to keep doing it – so I've come back for that particular reason and I'm very pleased to help," he said.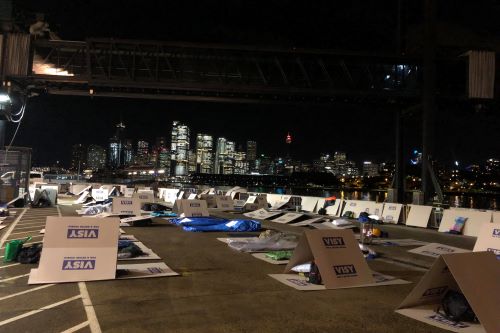 Kelly also shared his own personal experience with homelessness and said that too had encouraged him to take part in the event.
"My grandfather, unfortunately, slept in the street and died in the street," he said. "I have a history of people sleeping on the streets so this is the least I can do."
Marsh CEO and frequent participant Scott Leney was also in the top three Sydney fundraisers, adding $52,202 to the total pool.
Speaking to Insurance Business on the night, Leney said he first got involved with the initiative back in 2014 – but it had been purely by chance.
"I was asked to step in last minute when someone else couldn't do it," he revealed. "But, since then, I've always been involved – it's a really eye-opening experience and such a good cause."
Incredibly, Leney has only missed one sleepout since 2014 – although it wasn't by choice.
"I was recovering from an operation at the time, so I was involved with the fundraising, but I ended up roping someone else in to do the sleepout bit," he laughed.
In five years of sleeping out, Leney has raised close to $185,000 for the charity.
IQumulate CEO Raj Nanra praised organisers for the well-run event as well as Australia's business community, for getting behind the initiative.
"It's great to see the commitment from a lot of CEOs to go out and do this," he said. "I'm excited to be part of a group of people who are putting words into action about supporting good causes."
Pen Underwriting chief executive Ken Keenan also returned to the CEO Sleepout for a second time and while he expressed concerns about the cold snap, he said he'd managed to rope in reinforcements this year.
"Given the weather in Sydney today, I'm not that excited but we encourage all of our team to get involved in the wider community and support everybody – and that includes me," he laughed.
"I've also managed to talk two or three other CEOs into joining me so I'm pretty proud of that, it's just casting the net a little bit," he added.
Anyone interested in donating to Vinnies can do so online.